Princess Cruises Unveils Premier Amenity Package
by Dori Saltzman /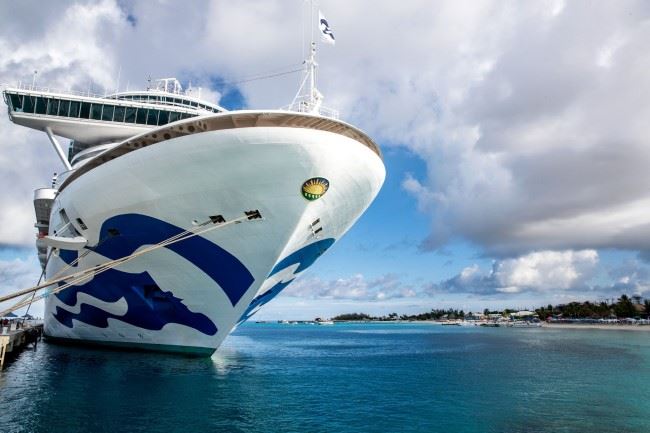 Responding to the popularity of its Princess Plus Package, Princess Cruises is adding a Princess Premier Package that includes even more amenities and a higher overall value.
For $75 a day per person, Princess cruisers can get unlimited Wi-Fi for up to four devices (per person), the premium beverage package, a comprehensive photo package, two nights of specialty dining for two, and crew gratuities. Altogether, the package represents a savings of 52% over paying for each inclusion separately.
Princess Premier cruisers will also be automatically entered into the Princess Prizes sweepstakes to win daily prizes that range from onboard credit to a cruise for two every year for a decade.
"Princess is all about options. We're relentlessly guest-centric," said said John Padgett, Princess Cruises' president during a virtual press briefing announcing the new package.
According to Padgett, nearly 50% of Princess guests purchase the Princess Plus package, which includes unlimited Wi-Fi, a basic beverage package, and crew gratuities.
"Guests have overwhelmingly embraced the convenience and value offering in Princess Plus, so we are adding Princess Premier to take our inclusivity options to the next level… Whether a guest prefers a standalone cruise purchase or a fully inclusive vacation, Princess has hassle-free options for everyone."
Princess Premier will be available for purchase starting May 25, for cruises starting June 25 or later.
Package Details
Princess Premier will include:
Unlimited MedallionNet Wi-Fi for up to four devices (per person);
Premier Beverage Package, which includes top-shelf spirits and cocktails up to $18 with bar service charge include, plus 25% off bottles of wine, specialty coffees, smoothies and bottled water;
Two specialty dining meals per person;
Digital downloads of all photos taken by onboard photographers, plus three prints of any size up to 8 X 10;
Entry into the new Princess Prizes program;
Crew gratuities.
Princess Prizes
Cruisers who choose not to purchase a Princess Premium package, may enter the Princess Prizes program by paying an entry fee of $20 per stateroom, per day.
Cruisers (18 years of age or older) entered into the promotion, either by purchasing Princess Premier or by buying into the promotion, can win a prize every time they open their door with their Ocean Medallion.
Prizes include a cruise for two in a balcony stateroom onboard credits from $25 to $250, wine tastings and chef's tables dinners, a grand prize of $100,000, and a grand prize of a cruise for two every year for the next decade.
And while Padgett said everyone who enters the promotion isn't guaranteed to win something, "a lot of people will win something."
"We don't anticipate guests hanging out in the room or opening and closing the door a thousand times. The fact of the matter is, it's actually engineered for those factors, so it wouldn't do that good if they tried to game the system."
Princess Plus Prince Increase
At the same time that Princess is launching Princess Premier, the cost of Princess Plus will also be going up, from $40 per day, per person to $50 per day, per person, effective May 25, reflecting an overall value of 48% over purchasing the included components individually.
At $75 a day, per person, the Princess Premier package has a higher overall value, which Padgett said was intentional.
"We specifically engineered Princess Premier to be disproportionally more valuable," he said.
Anyone who purchases a Princess Plus package prior to May 25, for sailings June 25 or later, will be eligible to upgrade their package to Princess Premier on May 25, for an overall savings of $10 per person.