Puerto Rico's Dorado Beach, a Ritz-Carlton Reserve, Officially Sets Reopening Date
by Jessica Montevago /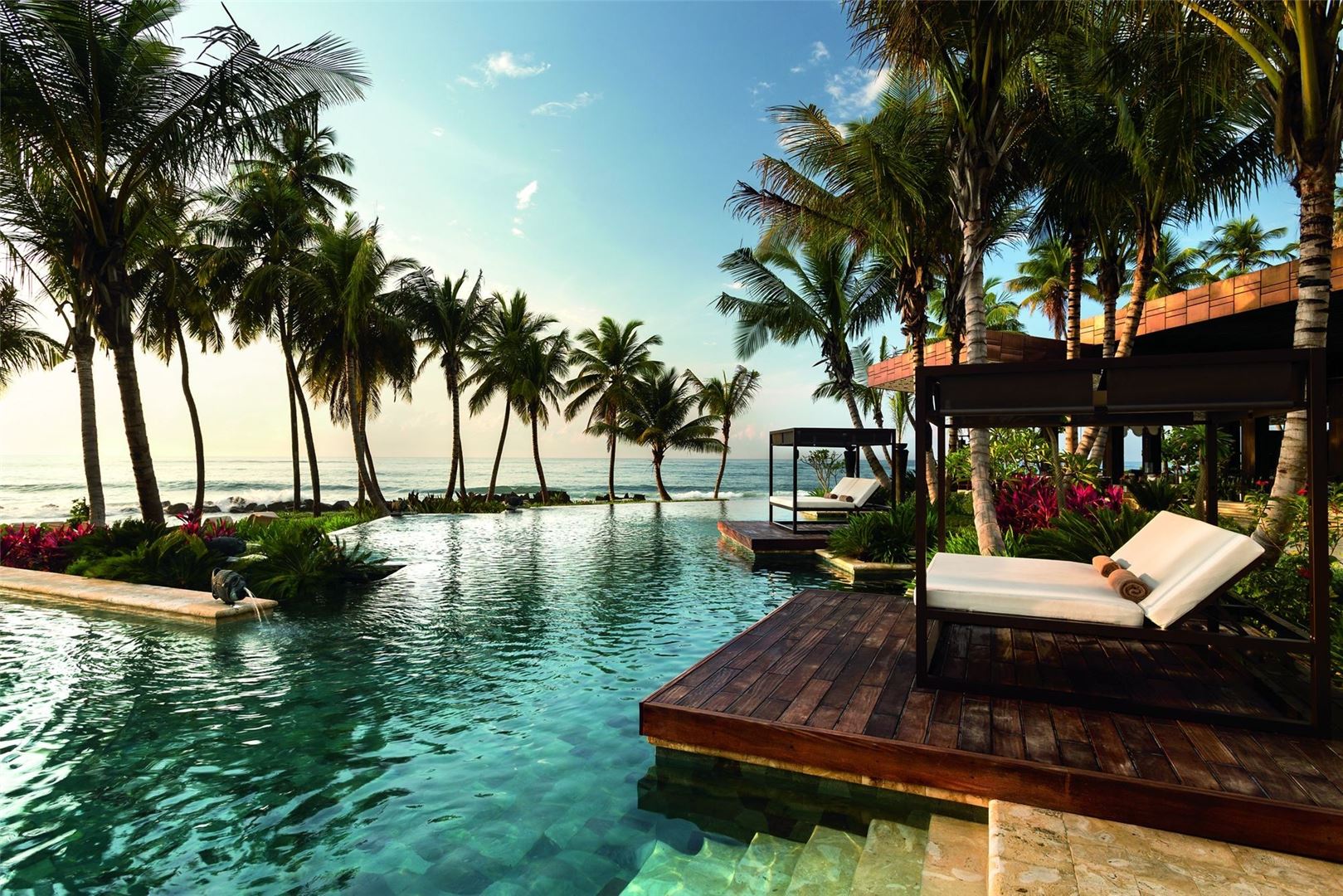 Dorado Beach, a Ritz-Carlton Reserve in Puerto Rico will reopen Oct. 1, after closing due to damage caused by Hurricane Maria, parent company Marriott International announced Monday.
The luxury resort will reopen with expanded facilities, including its acclaimed Spa Botánico, while each of the resort's 114 beachfront guestrooms and suites will be enhanced with a reimagined color palette. Outside, the Reserve's sprawling grounds will see the addition of new landscaping.
The family-friendly poolside restaurant, Encanto Beach Club Bar & Grill, will offer a new dinner menu of coastal cuisine, highlighting fresh seafood and authentic dishes from the Mediterranean, and the lunch menu will serve lighter fare. The beachside restaurant, Positivo Sandbar, will debut the Omakase & Ceviche Bar; and coming in mid-November, the signature restaurant and bar will debut a new dining concept.
The news marks a milestone in the overall recovery and resurgence of Puerto Rico. It is one of three high-end properties reopening their doors in October, along with El San Juan Hotel and St. Regis Bahia Beach.
According to the Puerto Rico Tourism Company, there are currently over 130 hotels operating, with over 11,500 rooms available. Between 3,500 and 4,000 more rooms will be added to that inventory when renovations are completed. The PRTC reports that 28 new properties, totaling 1,300 additional rooms, are under construction at the moment. Some of the new hotels in the pipeline are the ALOFT San Juan Convention Center, ALOFT Ponce and Four Seasons Cayo Largo Resort, among others.