Quark Expeditions Celebrates Keel-Laying for New Ship Ultramarine
by Daniel McCarthy /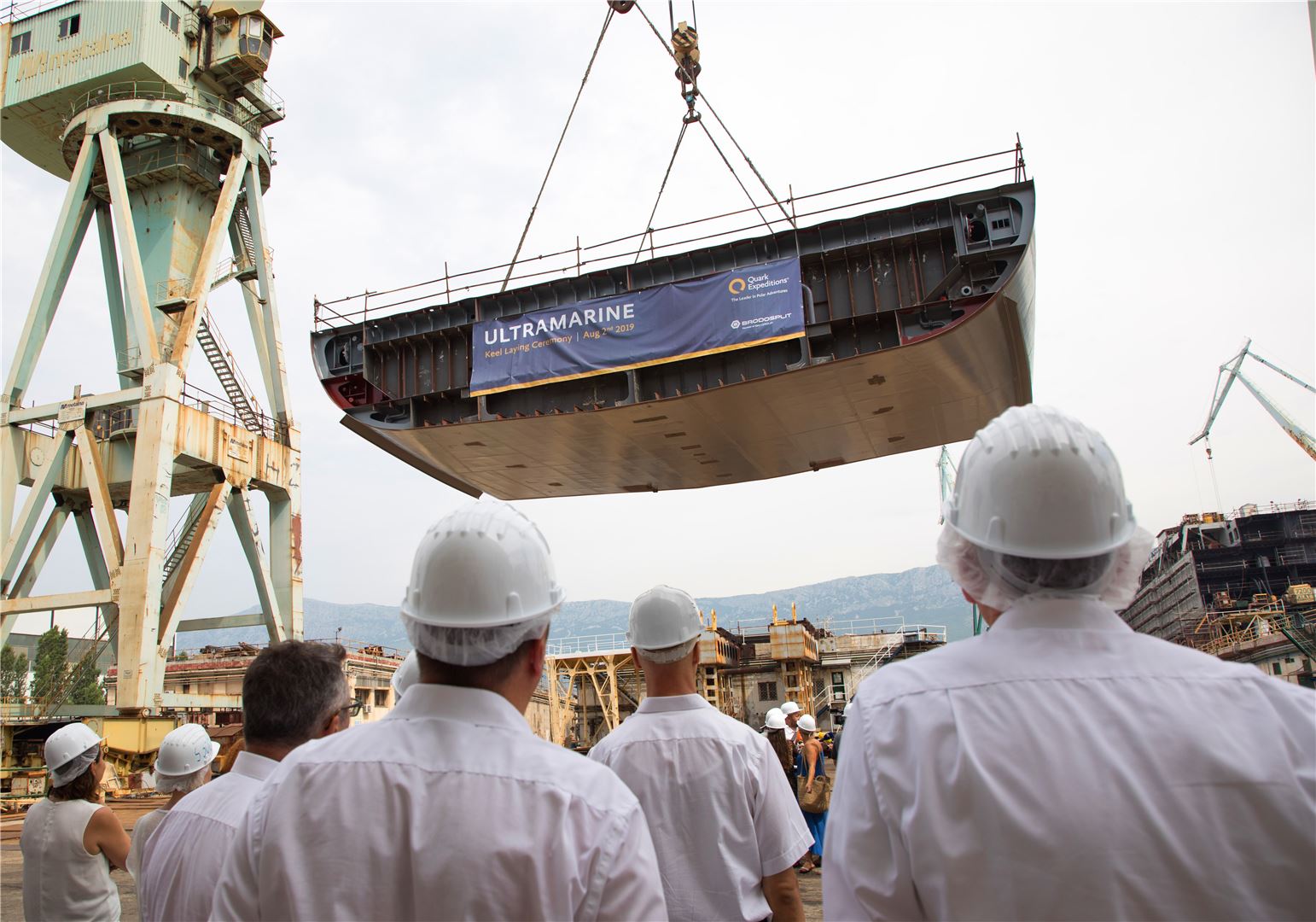 Expedition travel company Quark Expeditions has taken the next step toward the debut of its latest ship, Ultramarine, laying the keel for the ship last week at a ceremony in Brodosplit, Croatia.
The ship, which is purpose-built for the Polar regions, is now on track to join Quark's fleet in late 2020 for the Antarctic 2020-2021 season. It will sail with 199 guests and 140 crew. The vessel will have nine different stateroom categories, including solo cabins, triple cabins, and an Ultra Suite that will offer 563 square feet of living space and a 46-square-foot balcony.
Each cabin will have convertible beds, heated bathroom floors, and flat screen televisions.

A rendering of Ultramarine. Photo: Quark.
The ship will feature two twin-engine helicopters, new public spaces, and more outdoor wildlife viewing space than any other similar-sized ship. Other onboard amenities include two different dining areas, four bars, a spa and fitness center, sauna, a walk-around deck, and a lecture theater that will host educational sessions for guests traveling in the polar regions.
"A lot of hard work from a lot of talented people has been required to get us to this point. It's exciting to see our collective vision for this ship come to life, and to have the opportunity to thank everyone involved for their tremendous dedication and effort," Malcolm Ellis, senior VP operations, at Quark Expeditions, said in a statement.