Six Tips For Selling Cruises From Carnival's Travel Partner Advisory Board
by Daniel McCarthy /
Three members of Carnival Cruise Lines' new Travel Partner Advisory Committee took some time to talk to Travel Market Report and share advice for travel agents who are new to cruise or want to improve their sales. Here's what they said:
1. Go beyond passion.
Most agents are drawn into the industry because they just love travel. But that's not enough. "A passion for travel is great—but it's not what actually sells. What you really need is to hone your sales skills," said Lauren Liebert, VP of operations and industry relations at Ticket to Travel. "If you don't have those sales skills, seek out programs that can help you and guide you," including training programs from CLIA and from individual cruise lines.
2. Understand your role.
Don't assume your clients are aware of what you bring to the table on their behalf. "Of course we cannot dismiss the belief that customers can book their cruises or any travel online without a travel professional," said Mary Lynn Villeneuve, a consultant with Ottawa-based Travel Only. Meet the challenge by marketing yourself as a value-added service when it comes to the task of booking a vacation. And then actually deliver significant support through your knowledge and expertise.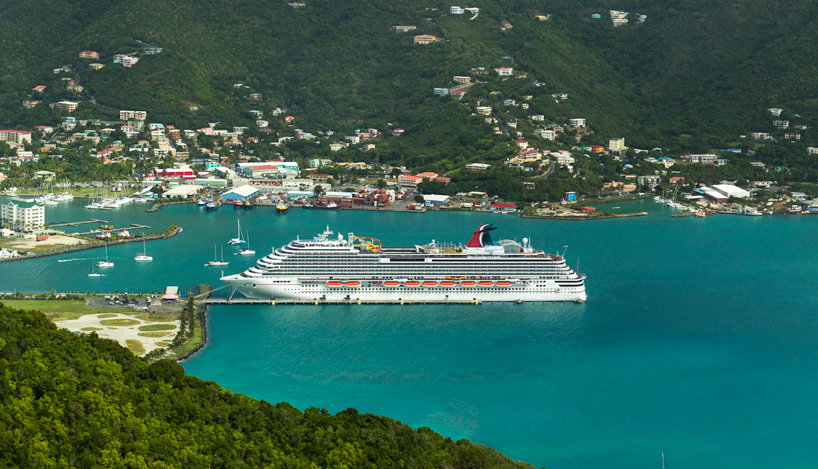 Carnival Breeze in Tortola.
3. Know your value.
"Our value is in the details we can share with the client," said Kara Robinson of Bowling Green, KY-based Elite Travel Designs. To guarantee the best travel experience—and to get clients to come back—you have to know everything from the ship's hardware to the cruise line's policies, the cabins that get the perks and when to book specialty dining and complimentary shows.
"I know my ships inside out, the best cabin locations and the differences among cabin categories. It's all the small details that give us the edge over the OTAs and booking directly," she said.
4. Don't count on the contacts in your phone.
Sure you can sell to your family and friends—but that's not enough. "Talk to everyone and everybody about what you do," Liebert said. Work with the chamber of commerce or volunteer in your community, building the connections that lead to regular, sustained business. "Don't rely on social media, get involved," she said.
5. See yourself as a matchmaker.
Good travel agents always start by listening to what their clients want and need. "Getting the right client matched to the right ship and tapping into emerging markets and demographics will build your business," Villeneuve said. Learn everything you can about your clients and the cruise lines—and be a matchmakers offering unique services that online booking engines cannot.

Carnival Elation in Grand Turk.
6. Look to groups.
Be they fundraisers, family, common interest, or alumni associations, groups are an ideal way to increase sales, said Robinson, who is currently arranging a fall cruise for the local Humane Society. Besides the volume of bookings, selling a group means she doesn't have to go out and find the clients herself. "I don't advertise nor market these cruises. The organization (my Pied Pipers) does that for me. I am purely the personal contact for the booking," she said.
For the details of the policies of all the major cruise lines, check out the TMR Cruise Report Card.