South African Airways Vacations Announces New Packages for 2020
by Daine Taylor /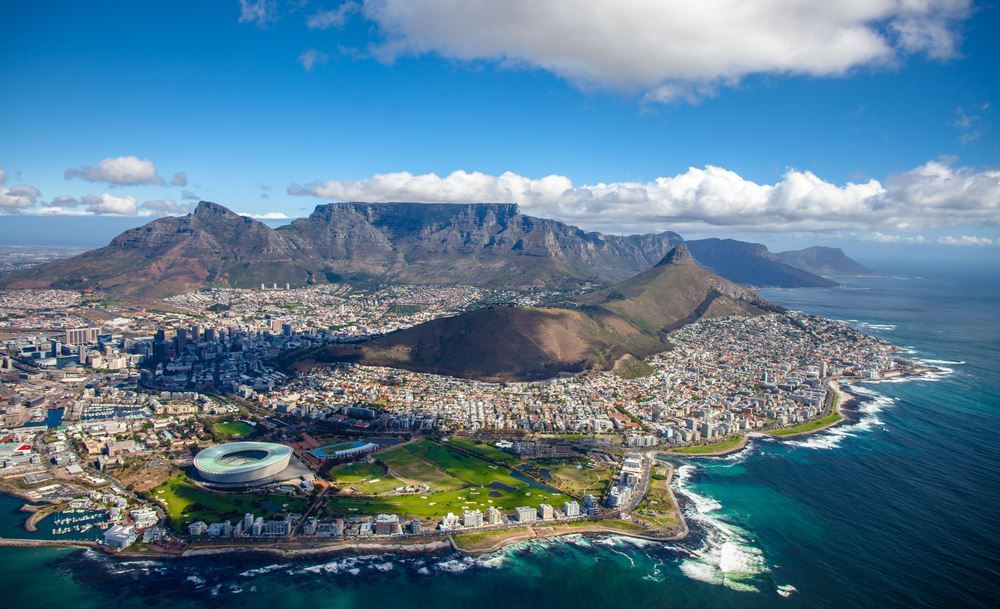 South African Airways Vacations, the leisure division of South African Airways, has launched its 2020 Collection brochure, featuring a portfolio of affordable all-inclusive vacation packages to a variety of destinations throughout Africa.
These vacation packages include round-trip air transportation on South African Airways, with special add-in fares from over 100 cities in the U.S., as well as hotel or game lodge accommodations, airport transfers, sightseeing, and a safari experience in the African bush on selected packages.
For 2020, SAA Vacations is offering over 50 value-priced packages that feature a multitude of experiences throughout Africa, including adventure, culture, wildlife, culinary and wine tours, honeymoons, and family safaris.
Here is a sampling of the exceptional values on some of the most popular packages of the SAA Vacations 2020 Collection.
Captivating Cape Town
This package is designed for those travelers looking to explore Cape Town, one of the world's most scenic cities. Spend five nights in the Mother City and experience the surroundings with included round-trip airfare, hotel accommodations in Cape Town, daily breakfast, and Cape Peninsula and Winelands tours — for only $1,999 per person.
South Africa and Victoria Falls Explorer
This experience allows travelers to visit both South Africa and Zimbabwe. Starting at $5,799 per person, the package includes twice-daily game drives while on safari; hotel accommodations in Cape Town, Johannesburg, Kruger National Park, and Victoria Falls; a sunset cruise down the beautiful Zambezi River; daily breakfasts; all meals on safari; airport transfers in South Africa and Zimbabwe, and roundtrip airfare from New York or Washington.
All-Inclusive Luxury Mauritius
Experience the best of Mauritius in ultimate luxury. Pristine beaches, crystal clear water and fabulous accommodations offer the best in rest and relaxation. Spend six blissful nights on an all-inclusive basis by the ocean in paradise. Swim with dolphins, go horseback riding on the beach, play a round of golf, or just catch up on some much needed "me" time. Starting at $5,199 per person, this package includes round-trip coach air on South African Airways from New York's JFK International Airport, hotel accommodations, all meals, local branded drinks, and ground transfers while in Mauritius.
Accra City Stay
Explore the city of Accra and visit one of Ghana's most famous parks, Kakum National Park. Accra is the capital of Ghana, on the Atlantic coast of West Africa. Kwame Nkrumah Memorial Park honors Ghana's first president, who helped lead the country to independence. The park contains Nkrumah's mausoleum and a museum charting his life. Makola Market is the city's vast, colorful bazaar. Popular seafront spots Labadi Beach and Kokrobite Beach offer golden sand and high-energy nightlife. Starting from $1,999 per person, included is round-trip coach air on South African Airways from Washington Dulles airport to Accra, accommodations as per the itinerary, most meals as per the itinerary, and ground transfers in Accra.