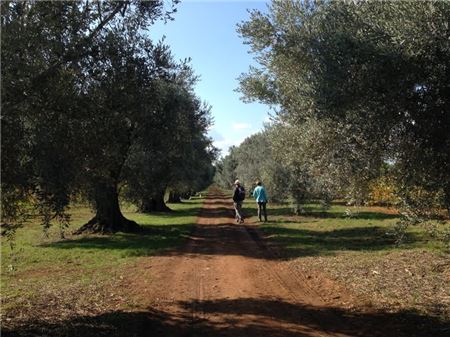 European walking tour specialist The Blue Walk announced that it is now accepting FAM requests from travel agents.
Advisors can book FAMs on any of the company's regularly scheduled tours throughout Italy and France, suitable for all fitness levels. They can also bring up to three guests for the Travel Agent Rate plus $100 per person. Groups stay in luxury boutique hotels and resorts along the way.
"We offer travel agents 'the real deal,'" said Jeannette Candau, co-owner of The Blue Walk. "Since they enjoy the same experiences as our guests do, they learn first-hand who The Blue Walk client is and the quality of the experience we offer them."
The six-night French Riviera FAM kicks off in Nice. From there, agents will visit Villefranche sur Mer, Menton, Cannes, St Jean Cap Ferrat, and Antibes. The tour includes a daily buffet breakfast and welcome dinner, with guests traveling to and from the day's walking site by rail using their included unlimited passes. The FAM is available April 30 - May 6, September 2-8, and September 9-18, 2018. Rates are $1,195 per agent, land-only, based on double occupancy, with a $545 single supplement.
Agents can also register for the six-night Blue Walk Italy FAM, taking them on scenic walking tours of Cinque Terre, Rapallo, Portofino, Bellagio, and Lake Como. Available April 22-28, 2018, the FAM rate is $1,195 per agent, land only, and based on double occupancy. Single supplement rate is $350. Rates for the September 16-22, 2018 tour is $1,395 per agent, based on double occupancy, with a $450 single supplement.