The Many Faces of Required Travel Advisor Disclosures
by Paul Ruden /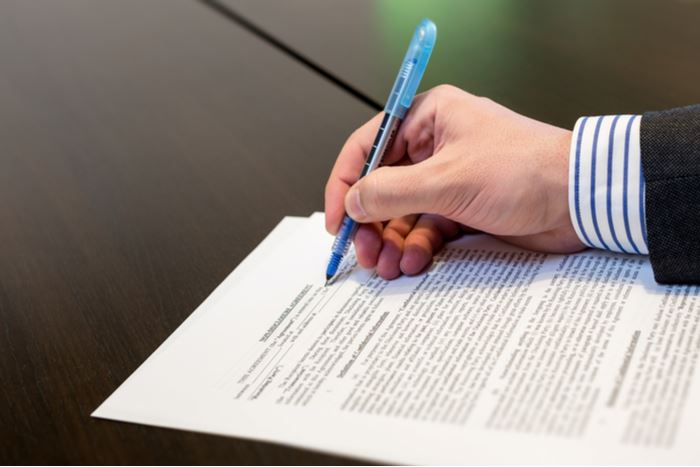 I have been hearing that some travel advisors have encountered enforcement action regarding some of the disclosures they were required to make but of which they were unaware. This article will provide a summary of the lengthy list of such requirements as found in statutes, regulations and some court cases.
Before getting into the list, I want to be sure readers are aware that ASTA, the industry's trade association, has a course of professional training in precisely this subject: The U.S. Travel Agency Regulatory Compliance program. The course includes a manual with many key details, and specific examples, about the federal regulations governing travel advisors, with advice regarding compliance techniques. ASTA members can take the course for $49, a considerable discount from the non-member fee of $245. Every professional travel advisor should be a member of ASTA for many reasons, this being only but one important reason.

This article is not intended to substitute for the ASTA Compliance program. It attempts, instead, to alert you to the range of disclosures and other obligations imposed on professional advisors. The details of the ASTA course, comprising of 42 pages, obviously exceeds the capacity of a summary article like this.

Major disclosures and regulations
Here, then, is a list of the major regulations governing travel advisor:
Code share disclosure – Applies to oral communications and advertisements. Note: This is a very important rule, included in both statutory and regulatory law. Failure to comply with it can have harsh consequences. Enforcement orders related to these rules may be seen here. A list of all enforcement orders by subject may be viewed here.
Pricing and price increases – The "full and final price" is required; detailed rules apply to one-way pricing, group pricing, price detail breakouts, and variable pricing situations with multiple origin points, rounding and use of "free" in advertising. Complex disclosure rules apply to price changes, based on payment provisions and written versus oral consent. Since many itineraries have multiple elements, it is easy for some consumers to misunderstand pricing, and therefore, more important that advisors be clear about it.
Hotel resort fees – Rules vary based on who collects the fee; fees that are part of tour prices with an air component have separate rules. I understand some hotels still make their fees hard to find. Professional advisors need to be sure their clients understand mandatory fees before the buy.
Hazardous materials – The list of such materials is long; disclosure is required but varies by type of transaction (advisor-assisted versus online); additional rules are found in some carrier supplements to the ARC Agency Reporting Agreement.
Baggage fees
Display bias – Applies mainly to GDS, but also to travel advisors operating websites that display fares.
E-ticket expiration
DOT disinfection website disclosure – Market-specific requirements related to insecticide spraying of aircraft.
Opt-out; opt-in rules – May not automatically include optional services with an opt-out; must be opt-in.
Secure flight passenger data – What must be collected and from whom.
Travel to Cuba – Course information may be dated; independent research of this is now required.
Cooling off rule – Enforced by Federal Trade Commission; applies to sales made away from regular permanent place of business.
Web-only price discounts and disabled travelers – Specific disclosures required by "large" ticket agent (with $20.5 million or more in annual revenue) making web-only discounts/fares offerings.
Regulating unfair or deceptive practices
In addition to those rules, the Code of Federal Regulations, 14 CFR Section 399.80, which was updated in 2019 to remove obsolete language, sets out rules governing travel advisor operations in a variety of areas. The rules state the Department of Transportation policy as to what conduct will be considered an "unfair or deceptive practice of unfair method of competition," all of which is prohibited by the Federal Aviation Act. All of the policies listed below apply to advisor businesses of any size.
Note also that the federal regulations have not caught up with industry practice that renamed "travel agents" as "travel advisors," but in practice, the terms apply to the same activities. Be aware also that under these regulations, "misrepresentation" includes any statement or representation made in advertising or made orally to members of the public which is false, fraudulent, deceptive or misleading, or which has the tendency or capacity to deceive or mislead. This is a very broad definition on which the government relies for enforcement purposes.
The areas generally covered by 399.80 include:
Any conduct that would mislead or confuse the public regarding the agency status of the advisor;
Misrepresent any key details of a flight being sold;
Misrepresent the safety record of pilots, aircraft or air carriers;
Misrepresent the insurance coverage of air passengers;
Misrepresenting prices and available discounts;
Misrepresenting reservation priorities or a reservation when no binding carrier commitment has been received;
Issuing documents to be exchanged or used for air tickets when such exchange/use is not available;
Failure to make timely refunds when service cannot be performed as ticketed;
Misrepresenting baggage issues;
Misrepresenting qualifications for charters or group fares;
The actual regulations can be viewed here.
Those are imposing requirements, although informed professional travel advisors will rarely, if ever, have any problems with compliance. But that's not all.
More considerations
Some states, California and Florida being most important, require possession of a state-issued registration number that must be shown on websites and other places where the advisor interacts with consumers from those states. ASTA keeps a list of the state requirements in the members-only area of ASTA.org.
As discussed in various prior articles in Travel Market Report, the law imposes other disclosure requirements if advisors want the full protection afforded by their status as "agents at law" for travel suppliers. For example, to be protected as an "agent," an advisor must disclose the name of the principal for every transaction.
Equally important, professional travel advisors have obligations to disclose information that travelers would want to know even if the traveler does not ask the questions. For example, a prospective traveler may be unaware of visa requirements. A travel advisor must be sure to inform travelers of those requirements or possibly face a lawsuit later.
Compliance with those "fiduciary disclosure" requirements is one of the hallmarks of a professional travel advisor: passports, foreseeable weather issues, availability of travel insurance, and generally any information that might adversely affect the traveler's completion of the trip. The travel advisor must be well-informed and at least one step ahead of the consumer to fulfill these all obligations. Happily, you most always are.