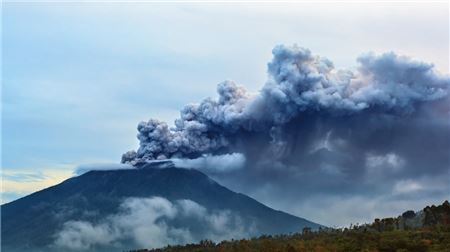 Bali's Mount Agung has simmered down since late November, when the active volcano spewed enough ash to shut down the island's main international airport for three days, stranding tens of thousands of passengers a day.
Now, the threat of further eruptions is scaring away tourists during the paradise vacation spot's peak season. According to a report this week from Bloomberg, Bali's tourism agency is predicting it will welcome only about half of the nearly one million visitors it was forecasting for the December-January peak season period prior to the November eruptions.
Bloomberg also reported that Bali's association of hotels and restaurants estimates that only about 25 percent of hotel rooms in Bali are currently occupied, compared with as much as 80 percent in December last year.
Reporters from Bloomberg quoted Tjok Oka Artha Ardhana Sukawati, chairman of Bali's association of hotels and restaurants, as saying the island's tourism industry is losing about $18 million a day as a result of hotel room and other cancellations.