TMR spoke with Mariam Roberson, managing director of San Ignacio Resort Hotel, on tips for selling the Central American country.

Mariam Roberson
1. What advice can you offer travel agents trying to sell Belize to their clients?
Visit Belize! Come familiarize yourself with Belize's blend of cultures and history, its vast range of adventure, and its people. Nothing speaks more genuinely than first-hand experience and this also adds more credibility for your clients. The country itself is gorgeous and this is easily seen in its natural resources—both in the islands and inland.
2. What role do you see travel agents playing in your growth?
Travel agents are a precious marketing and sales tool. Most of the agents we work with have experienced our resort first-hand—a characteristic that adds credibility when our hotel is pitched as a unique and personalized destination. We love to form relationships in a personal fashion to ultimately build loyalty and trust on a business level. Travel agents assist us not only in promoting our resort to various markets but also in increasing our yearly sales. We consider them part of our team.
3. What are some new developments for 2017 at San Ignacio Resort Hotel and in Belize?
Continuing with our 40th Anniversary celebrations and the introduction of two premium luxury suites, San Ignacio Resort Hotel is currently in the process of making improvements throughout our common guest areas. This includes enhancing our hiking trails and birding sites found within our 17-acre private estate; refurbishing our lobby and patio area; enhancing our room décor while maintaining the local touch that our guests enjoy; and strengthening our personalized butler service. Our Bedran Hall, which is the largest conference and event center in the San Ignacio area, is also experiencing some great additions with an exclusive portico entrance.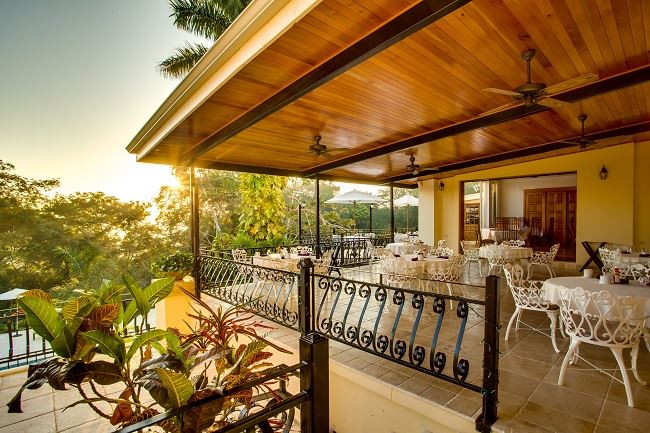 These developments will come in hand with the increase in tourism for Belize as marketing opportunities continue to flourish and new flights are introduced—expanding the country's reach to other regions!