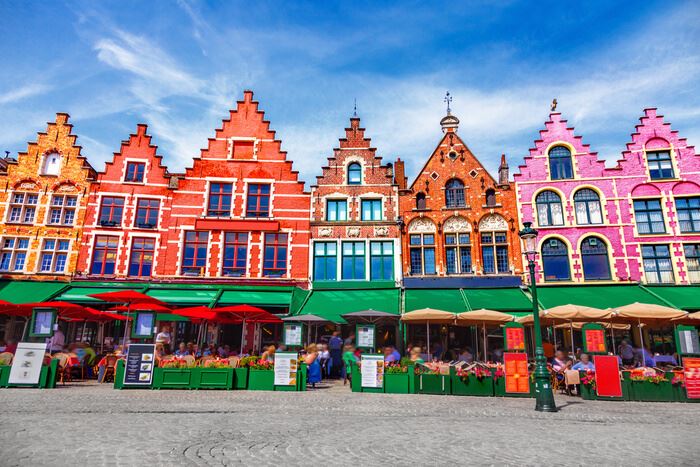 The EU announced Tuesday it will temporarily bar Americans from visiting its 27 member countries due to the U.S.'s recent surge in coronavirus cases. Right now, there is no timetable as to when U.S. citizens could be allowed into the EU nations for tourism, but officials will review its border policies every two weeks.
Because of the fluidity of the situation, advisors are taking a wait and see approach. With the length of the ban up in the air, there's a possibility it could end before peak summer and fall travel.
Some European vacations that were supposed to be taken by advisors' clients in the spring and had to be postponed due to coronavirus were rebooked for this fall or later. It's daunting for those who spent countless hours on the phone rebooking a vacation for the possibility that it may happen again.
While Marianne Southall with Women's Travel Club has a few tours still planning to go in the fall, she might be forced to postpone or cancel those tours. And while Southall believes the EU ban will affect business, she said on the other hand, "I do think it is a good idea until the US gets its numbers down."
"Most of my 2020 bookings are to Europe so there is definitely a wait and see attitude to see if it extends into the fall," said Richelle Schuetz, owner of Designing Dreams Travel, with several Christmas Market river cruises in November and December. Most September bookings have rebooked into 2021, she said.
However, Schuetz said that many clients are already "not optimistic about travel in the fall" and many have rescheduled into 2021, with next year booking up much faster than normal.
"I have a lot of clients on the fence making decisions about travel and wanting to wait to see when things start to open back up but I also have a lot of clients rebooking and new clients booking for 2021 and even some now into 2022," adding "there is renewed energy to travelling in 2021."
ASTA president and CEO Zane Kerby called the news "short-sighted and economically irresponsible," while the U.S. Travel Association had called the news "incredibly disappointing and a step in the wrong direction as we seek to rebuild our global economy."
But despite the setback, advisors took the news in stride, caring more about the health and safety of their clients than the bottom line.
Matthew Gray, travel consultant with AAA Oregon, said "I do not consider myself a good sales person because my focus is on service. I care much more about the wellbeing and happiness of whomever I am assisting than I do about income. I will be here when they are ready."
Nearly all of Gray's clients with Europe plans have rebooked for 2021 or flat out canceled, he added.
"At this point, I would like to see enough precautions in place that world numbers can start to decrease and hopefully get tourism back for 2021," Southall said.
Even though Europe is Amanda Grant's biggest seller, she believes the EU has done the right thing for now.
However, looking toward the future, Grant wonders how this will impact European tours, and believes the future of Europe travel will be mostly reservations for everything from site seeing to dining.
"There could even be limits for how many travelers are allowed at the Vatican for example. This would also cause a ripple effect of inflation on tours and packages, resulting in booking much farther in advance. We hope for the best but are prepared for a new travel reality. A reality where US citizens may need visas for Europe and health screenings upon arrival," Grand said.
"As a full time travel agent going on my 10th year, myself and my sub agents are ready for the challenges to come," she said.