Travel Agents See Big Opportunity as Value Merchants
by Paul Ruden /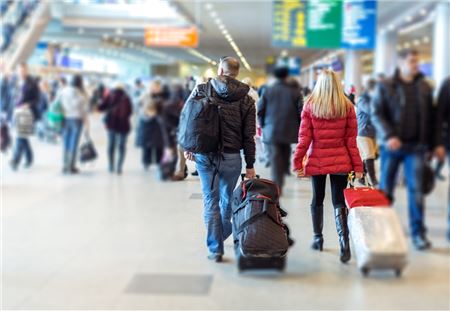 On Jan. 2, 2018, Travel Market Report published a piece entitled "What Does DOT's Withdrawal of NPRM on Ancillary Fees Mean to Travel Agents?" The overall thrust was that the Department of Transportation, under mandates of the Trump administration, is going to continue on the path to removing constraints on airline advertising and pricing practices, leaving agents with the burden of discovering and conveying to consumers the "true facts" about prices and ancillary charges. However, there is more to the story.
Along with the burden of being the consumer's last best hope for truthful and timely disclosure of important information that affects the choices they make, comes a great opportunity. Many agents are already taking advantage of it, but not everyone will see it that way. Instead of thinking in terms of burden, the smart strategy is to view this as a chance to become even more indispensable to consumers.
The airlines seem determined to remove any semblance of meaningful regulation of their disclosure practices. The current administration is perfectly aligned with that goal, leaving consumers holding the bag. They are forced to make purchasing decisions without all of the information they need to be sure their choices produce the best value for them.
Note the use of "value." I understand the commonly accepted idea that consumer buying behavior is all about price and that everyone wants the lowest price. I believe, however, in a slightly different idea. Consumers may articulate that they want the absolute lowest price, especially when responding to surveys, but what they really want is the lowest price that will get them the value/experience that they seek.
For some people, that is simply the lowest price from A to B, regardless of time of day or other convenience factors. They will sit in an uncomfortable seat for hours to save a few dollars. Those same people are also among the most vulnerable to being deceived when, for example, ancillary charges are withheld from them until they are so far along in the booking process that they will not turn back.
For the rest of consumers, they are capable of understanding the relationship between price and value, especially if it is explained properly. Many have learned from sad experience that the "cheapest" is not the "best" for them. They are, however, at an increasing disadvantage as the travel purchase becomes more complex and disclosure requirements are reduced.
Travel agents can fill the gap
It is, therefore, not only possible but essential that travel agents fill the gap in information created by the absence of meaningful disclosure requirements. Is this an increased burden? Yes, certainly, as I discussed in the cited article. But it is also a huge opportunity to move toward indispensability in the mind of the consumer.
Recall that travel agents once enjoyed the position of near indispensability with consumers, back in the day when information was in printed form and very hard to obtain. Now information is virtually instantaneously available to everyone, but if the information is incomplete or withheld until late in the decision-making process, it is almost as bad as no information at all.
Travel agents who sell air, and any other complex travel product for that matter (is there one that isn't?), have a chance to regain their role by focusing on acquiring the key information, applying their expert interpretative skills to it, and delivering to each consumer the particular experience she wants.
This is the central message that every agent and every agency organization must emphasize constantly. Many people still believe "travel agents are dead," and it will take time and focused effort on key messages to overcome it. There is encouraging news in the latest reports and studies that consumers are re-awakening to the value travel agents deliver. No better time can exist to drive the message across the finish line.