Travel Agents and Their BDMs: Secrets to a Winning Partnership
by Kerry Tice /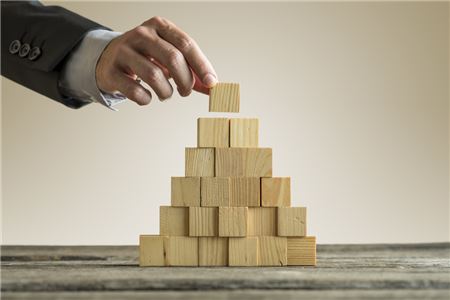 Collaboration is the glue that binds a travel agent to their business development manager and a commitment from both sides is fundamental to a successful partnership.
The characterizations and expectations of an effective relationship with a business development manager (BDM) were brought to the forefront during a panel discussion at Travel MarketPlace East in Toronto recently. Moderated by Scott Koepf, senior vice president of sales for Cruise Planners, the panel included Cynthia Perry, global director of travel industry sales for Marriott International; Rob Blowes, owner of CWT Blowes Travel & Cruises Centres; Rhonda LaFosse, independent leisure travel sales specialist; and Ron Lonsdale, Collette's vice president, Canada. Here are some of the highlights of what BDMs and travel agents should know in order to equally benefit from this union.
Business Development Managers (BDMs) should:
Be responsive. A common thread that panelists shared was that those BDMs with the best reputations are those who communicate in a timely manner. "You want them to be dependable, reliable and prompt about getting back to you," said LaFosse. "You also want them to be your cheerleader and remind you about what the expectations and opportunities are."
Keep it organized. Travel agents want their BDM to know what their numbers are and most of all, to make an appointment to see them. "There is nothing more irritating than someone coming in when you have meetings scheduled all day," said Blowes. "Most BDMs are compensated on sales and growth, and as a retailer, we want it to work both ways so we can do things together that help us both succeed. Odds are that if it worked, we will do it again next year."
Share best practices. Whether by assisting you with your business plan, coaching or motivating you, you want a BDM who is genuine, helpful and thanks you for your business, say industry experts. Don't be shy about asking them for assistance.
Understand your business. People buy from people, not companies, said Marriott's Perry. "It's all about relationships. I think it's really important for the BDM to know their products backward and forwards, as well as their competition. But more than anything, they need to understand your business so they can be effective in the partnership." Ask yourself this question: what are you needs and how can a BDM help you succeed and grow your business?
On the flip side, travel agents should:
Invest in specialization. Communicate to your BDM that you have an interest in a specific destination or product so they choose you to attend their next familiarization trip. "Knowledge is power," said Collette's Lonsdale, who encourages travel agents to understand travel trends and what's emerging. "Become a specialist because more suppliers will walk business into you because they are comfortable that you're able to sell their product and you've made an investment to do so."
Have a plan. Whether for business, marketing or both, BDMs want to know you're serious and that means providing details on your strategy. "The agents who get the most support have a specific plan," said Koepf. "Tell [your BDM] why you're calling and the goal of the meeting, including sending them an agenda." That plan should include the volume of business you are doing with that supplier and specific numbers on what you are asking for and how you plan to use those marketing dollars. Suppliers want to see a return on their investment. They also want to know what your goals and objectives are. Even though there are no guarantees you will deliver exactly what you set forth, you can present a reasonable expectation, which is always better than no plan at all. And don't hesitate to ask your BDM for help writing a plan.
Fine-tune their database. Before you start asking for marketing dollars, figure out who you are going to target. Analyze demographics and collect information from radio, print and TV analyses and then streamline your database to zone in on the right clients for the right products.
Execute. Okay, you can talk the talk, but will you walk the walk? Once you feel comfortable with a supplier and you've developed a strategy together, make sure you follow through. Host the consumer night if that was your goal, grow your brand awareness or become more involved in your community. "Don't talk about it forever and never act on it," implores LaFosse.