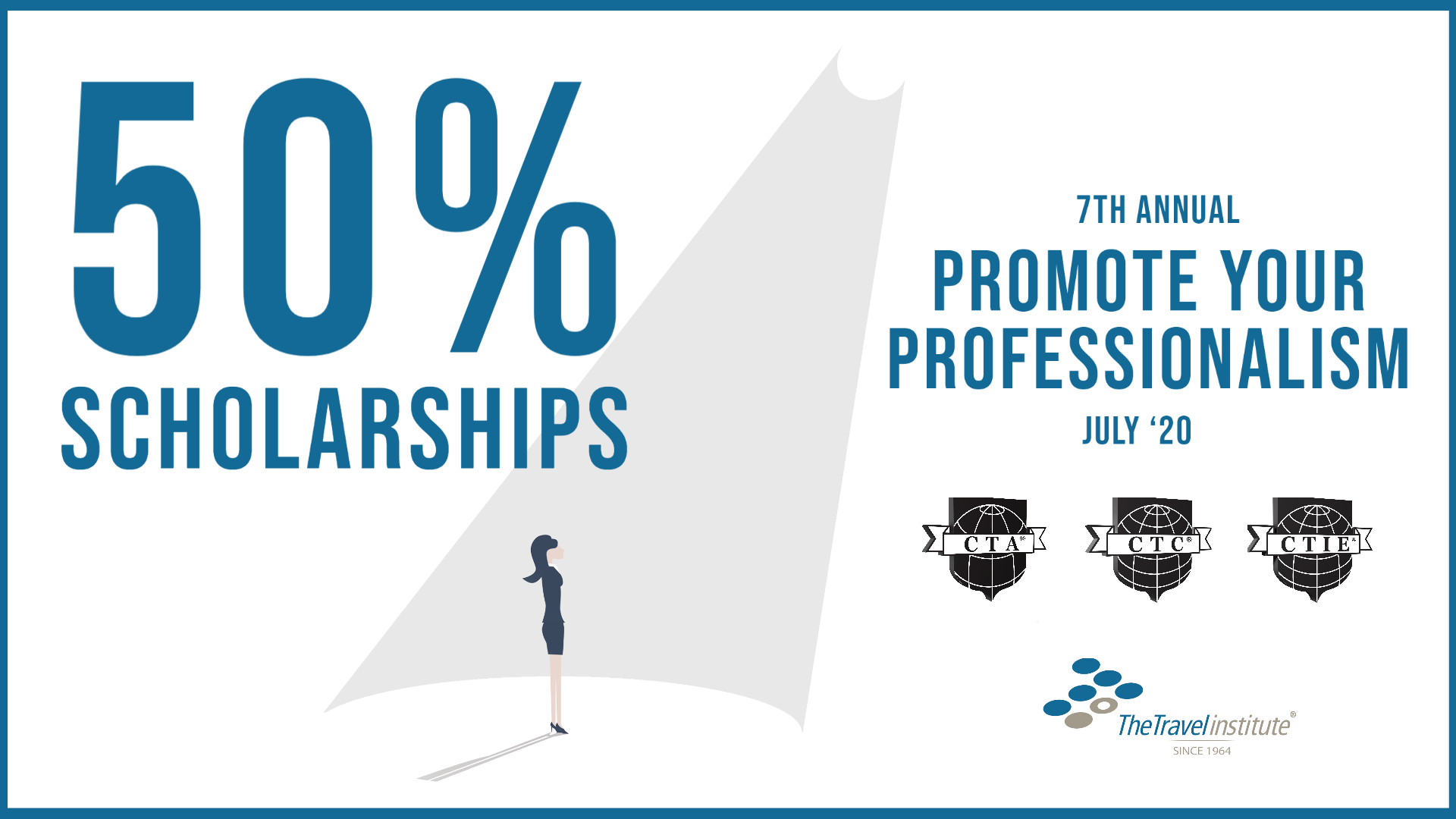 The Travel Institute this week officially launched its annual Promote Your Professionalism scholarship event that offers scholarships to travel advisors pursuing certifications at different career stages each year.
The event has offered $460,000 in scholarships for more than 2,500 of its students since its inception in 2014.
To apply, advisors can go to the scholarship form, which is available from now through July. Depending on the certification level, advisors can be awarded up to $275 in scholarships.
"Success starts with skills, which translate into capabilities and confidence. The knowledge gained from our certification programs gives agents the ability to demonstrate both," said Diane Petras, CTIE, president of The Travel Institute.
"Now more than ever, astute travelers will be looking for agents who display confidence and expertise in handling the complexities of trip planning," she added, noting current high demand for agent education across the industry indicates agents and organizations alike are focused on professional advancement as they await the return of travel demand."
The Travel Institute is also pairing the event with free, interactive webinars for all if its students. The next three webinars are:
June 25, 2 pm EDT: Specialization—Finding Your Travel Industry Niche; Patty Noonan, CTC, The Travel Institute
June 26, 2:30 pm EDT: Brand for Business; Patrick McGovern, director of business development, Ascedia
June 29, 4 pm EDT: Ireland—Staying informed: Preparing today so you can start planning tomorrow; Evan McElligott, CTA, Independent Ireland