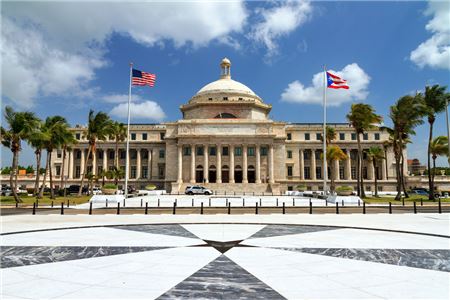 As the hard-hit Caribbean islands continue to rebuild in the wake of Hurricanes Irma and Maria, Secretary General and Executive Director of the Caribbean Tourism Organization Hugh Riley said: "The best way to help the Caribbean is to visit the Caribbean."
Tourism is at the heart of the Caribbean's economy, Riley said during a telephone conference earlier this week, making up 13.4 percent of employment and 13.9 percent of the region's GDP in 2016.
While the general consensus in the media and public seems to be that travel to the region is off limits, Riley said that 75 percent of the Caribbean was unaffected by the hurricanes.
Ninan Chacko, CEO of Travel Leaders Group, commented that travel agents have been hearing the same misinformation coming from consumers.
"We have seen the numbers drop in queries to the Caribbean," Chacko said. "The general awareness in the market doesn't align with the knowledge that most of the Caribbean is unaffected."
While the British Virgin Islands, U.S. Virgin Islands, and Puerto Rico recover from the devastating storms, none of the southern islands have been touched, Riley added. Aruba, Bahamas, Barbados, Grand Cayman, Jamaica, and St. Lucia are all open for business.
In an effort to mitigate the misconception, Travel Leaders and its 40,000 agents are pledging their support through a new campaign called "One Caribbean Family Ambassadors." It will provide agents with up-to-date information on conditions, availability and packages; a social media toolkit; and marketing materials to aid them in educating consumers about what is available to them, as many do not realize just how vast the region is.
Chacko noted that agents have been "extraordinarily busy re-accommodating bookings," and travelers who work with travel agents are getting the help they need to come up with alternate vacations. "They reassure travelers who may be hesitant, which can also help the region."
Riley reiterated the positive role travel agents play: "This is where travel agents excel, by providing accurate information to their clients and ensuring travelers get the vacation experiences they are seeking."
In addition to Travel Leaders' One Caribbean Family Ambassadors campaign, the company is raising money to help impacted travel industry employees and their communities through its Family Bonds Foundation, which has already raised over $45,000 for hurricane relief.