As more and more travelers seek to immerse themselves in local food and culture, travel agents have to stay ahead of the game in finding hot new destinations and hotels to satisfy their clients' thirst for authentic travel.
So it is no surprise that 6 out of the top 10 destinations in Travel + Leisure's World's Best awards are less than traditional hotspots. For the first time ever in the annual awards' 22-year history, Mexico's San Miguel de Allende was named number one, up from third last year, to elbow out perennial favorite and last year's top city, Charleston, SC.
One reader described San Miguel de Allende, a designated UNESCO World Heritage site, as "one of the most authentic, creative and cost-effective destinations," combining "great restaurants and activities" with "Mexican heritage, culture and charm."
The Rosewood San Miguel de Allende's Luna Rooftop Tapas Bar offers "one of the best views of the city," T+L said, and urged readers to pair the establishment's margaritas "with the chiming church bells at sunset."

Rosewood San Miguel de Allende's Luna Rooftop Tapas Bar
Charleston was called "that rare destination that, on paper, seems to have it all — and then totally lives up to the hype. Foodies can schedule their whole day around meals," including char-grilled oysters at Leon's and cocktails at the speakeasy-style Gin Joint.
Last year's second place finisher, Chiang Mai, Thailand, dropped to third this year, followed by Kyoto, Japan; Florence, Italy; Oaxaca, Mexico; Hoi An, Vietnam; Cape Town, South Africa; Ubud, Indonesia and Luang Prabang, Laos.
Travel + Leisure called all of the top cities "pedestrian-friendly," with "ample green space," and "a rich history that's being thoughtfully preserved as the city grows." Readers rated cities on their sights and landmarks, culture, cuisine, friendliness, shopping, and overall value.
Authenticity a key theme in lodging awards too
In the top 10 hotel brands category as well, smaller and more intimate experiences played a large role.
Six Senses, with just 11 properties, ranked number one. T+L called the company "one of the most cutting-edge brands in the market. Guests can embrace the local surroundings (say, by sipping Portuguese wines in the Douro Valley) and feel good about their carbon footprint, too…"
Filling out the top five were The Oetker Collection, Auberge Resorts, Alila Hotels & Resorts and Capella Hotels & Resorts. The 86-room Alila Jabal Akhdar, located in the Al Hajar mountains of Oman, was described by one T+L reader as combining "luxury with adventure, walking and hiking."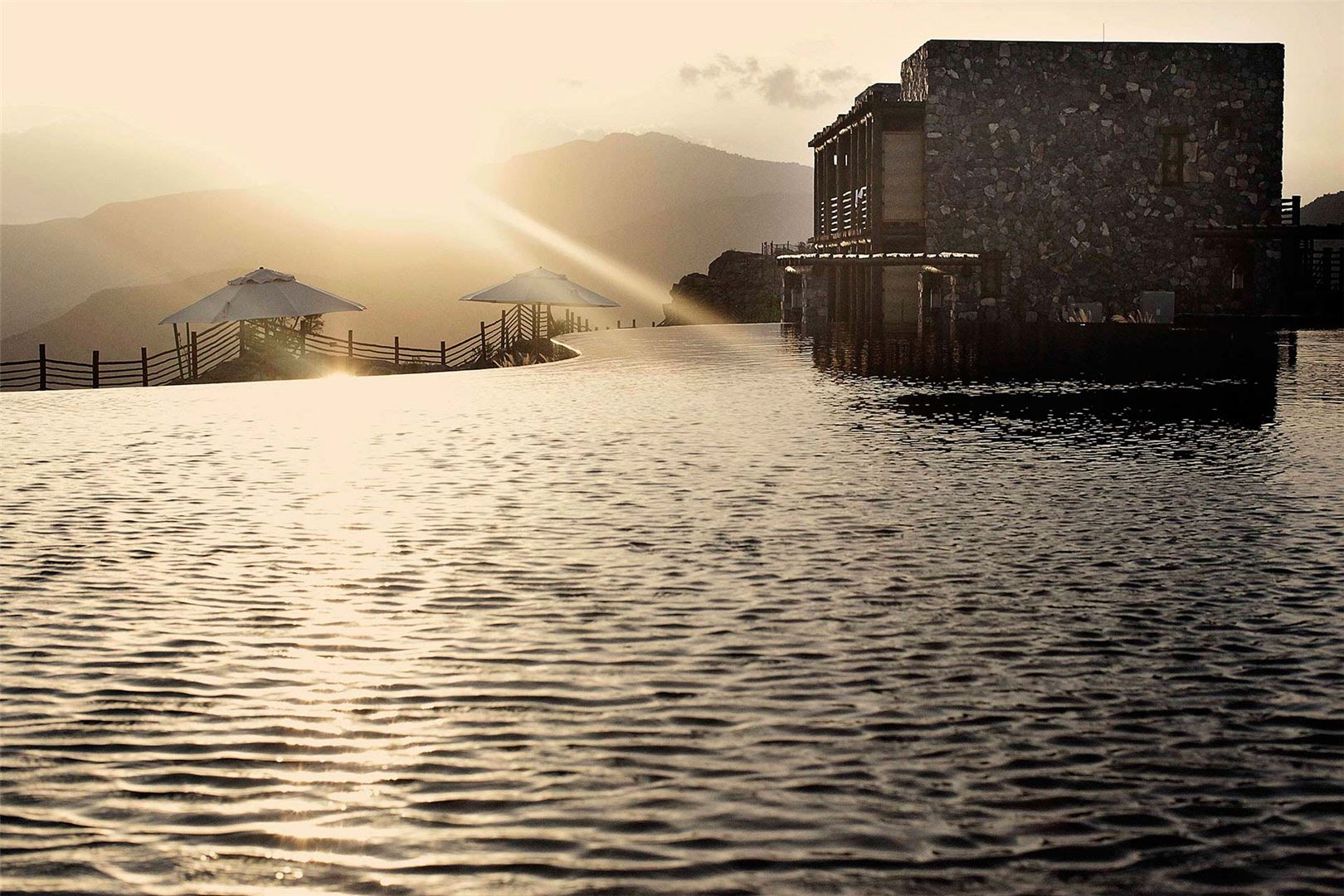 The Alila Jabal Akhdar, Oman
Top five U.S. urban hotels were: The Surrey, on the Upper East Side of Manhattan; The Alfond Inn, Orlando; 21c Museum Hotel, Oklahoma City, OK; The Chatwal, New York; and The Thompson, Seattle.
No surprises in airline category
The top three international carriers were Singapore Airlines, Emirates and Qatar Airways, popular favorites that always appear at the top of awards.
In the domestic airline category, Virgin America won for the 10th consecutive year. The airline was purchased by Alaska Airlines (ranked third in this year's survey) last year and earlier this year, Alaska announced it would be retiring the Virgin brand. Jetblue Airways took the number two domestic airline spot this year.