Sure, there are issues. A new survey shows U.S. travelers have safety concerns, but travel agents who have been there beg to differ.
A survey of 2,282 responses from Americans by insurance provider Allianz Global Assistance last month revealed that 42% of Americans would like to visit Cuba, but 70% of those are unlikely to do so because of safety concerns.
But travel professionals who have been to the country say it is as safe as anywhere in the world.
"I have traveled to Cuba and sent people there, and with no weapons in people's possession, it is one of the safest places I have ever been," said David E. Lowy, president of Renshaw Travel Ltd. in Vancouver, BC Canada.
Vanessa Heitner, founder and president of Limitless Argentina, a U.S.-based boutique travel company operating in Argentina, Chile, and Uruguay, recently visited Cuba; she researched tour operators, took cooking classes, and checked out the hotels. She agreed that Cuba is safe; indeed, she said, it is the safest place she has been to in Latin America.
Still, though, there are issues.
The top concerns cited by the survey respondents were : 44%, safety concerns; 15%, fear of the Communist government; 18%, concern over the lack of information on Cuba's travel experience; 12%, concerns about the travel infrastructure; 7%, concern about internet/mobile service; and 6%, concern about whether Cuba has appropriate healthcare facilities.
Beyond those, Heitner said, the cat-calling in the street is off-putting to American women, though it is more friendly than aggressive. And the internet access is frustrating; visitors are given a government-issued card for internet access, but it has a limited amount of time allotted to it, and the connection and service can be rough.
Rooftop deck for drinks at El Cocinero, beware of hipsters! Photo: Vanessa Guibert Heitner
Heitner does recommend taking guided tours rather than traveling alone, but not out of fear. Rather, she said, the tour guides are extremely well-educated and knowledgeable, and give travelers the perspective of the average Cuban.
On the plus side, "Cuba has something to offer all ages," Heitner said. There are beaches for families; Millennials have a unique opportunity to connect with the next generation of Cubans; and Baby Boomers tend to embrace the nostalgia element, and the art and music.
Indeed, the Allianz survey found that Cuba offers much to interest travelers: 33% of respondents were interested in the beach resorts; 24% in the cultural attractions; 12% in the Cuban people; 11% in the food and rum; 9% in the classic 1950s American cars; and 5% in the cigars.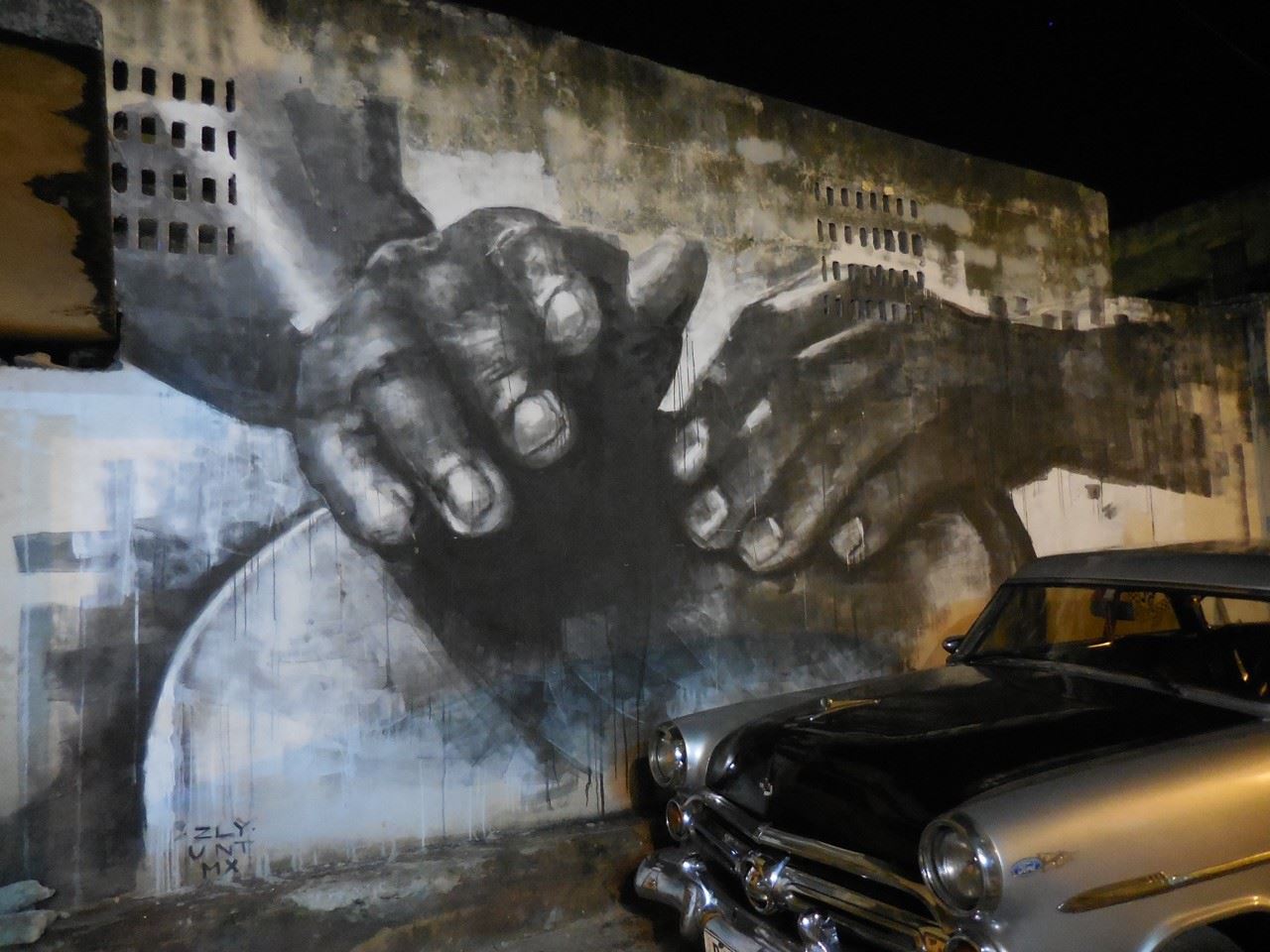 Photo: Vanessa Guibert Heitner
And there is much that is less tangible to draw you in, Heitner said: "One of the things about Havana that is so remarkable is that in the absence of consumerism, you talk to people. You create things and preserve them. Things are not disposable."
Looking forward, just 4% of respondents said they plan to visit Cuba in 2016; another 10% plan to visit in 2017. As more Americans do travel to Cuba, 55% believe the country will change for the better.
Americans are the new market
While Americans only now are beginning to come in larger numbers, since the Obama administration loosened restrictions, tourism is hardly a recent industry in Cuba.
"Just because few Americans have gotten the chance to go to Cuba does not mean the rest of the world isn't already there," Lowy noted; Cuba already is the third-largest destination for Canadians during the winter.
Indeed, Jack Ezon, president of Ovation Vacations in New York, urged people "to go NOW to witness Cuba, before Communism disappears and Western civilization turns Cuba into Puerto Rico."
Ezon's luxury clients traveling to Cuba tend to be "between the ages of 30 and 55, so a bit less conservative than their Baby Boomer parents or grandparents. They know they are going to rough it in three-star government-run hotels; they know they will need to disconnect without internet access. But that is the sacrifice to see a culture before it becomes tainted from the outside world. These intrepid travelers are the same ones going to Myannmar, Laos, or Bhutan."
Like those destinations, he said, "Cuba is a cultural immersion experience, not a beach vacation or someplace to stroll leisurely."
Tips from an expert
Lowy, meanwhile, made a list of observations for his clients on his most recent trip, in February. It included:
Unlike some other Caribbean islands, Havana feels exceedingly safe, with minimal risk of petty or violent crime.
The people are very friendly and welcoming and all throughout the city you hear amazing music.
The meals I had were excellent, with lots of grilled meats and seafood.
It is a time warp back in to the 1950s. There is nowhere else like it. But….I was able to use my iPhone.
All foreigners, particularly Americans, are welcomed like family with big smiles in hotels/restaurants/shops.
My feeling is that the #1 thing that will rapidly change Cuba is the cruise industry. There currently is not the infrastructure to handle planeloads of tourists. However, if a cruise ship or two docks and disgorges 5,000 passengers for a day that will end the "time warp" feel of the place.
If you are looking for a true luxury experience where everything is on time and works perfectly, Cuba is not the place to go. Patience and a casual travel attitude are imperative.
The picture below will be a relic of the past and filled with traffic someday.
Photo: David E. Lowy