Universal Orlando Resort's New 'Bourne Stuntacular' Show to Debut June 30
by Jessica Montevago /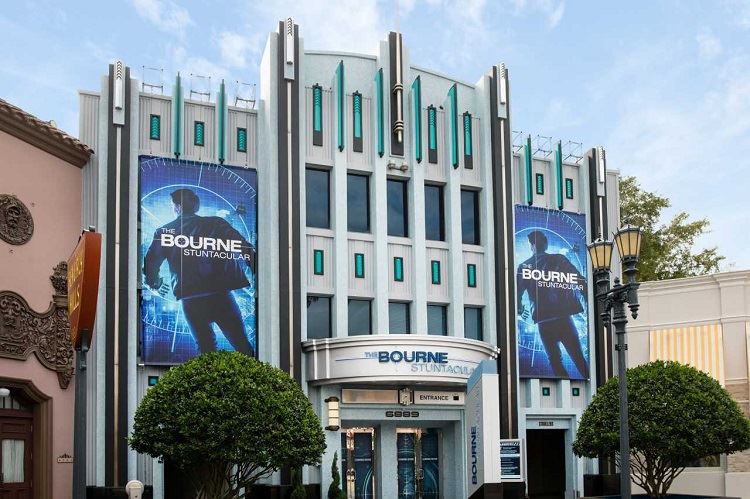 Based on Universal Pictures' blockbuster Bourne film franchise, The Bourne Stuntacular will open June 30 at Universal Studios Florida.
The all-new show will have an original storyline that takes place within the Bourne universe, developed with Producer of the Bourne franchise Frank Marshall. It features an LED screen measuring 3,640-square feet at 130-feet wide and 28-feet tall, live performers executing extreme stunts at heights up to 22 feet, and practical effects that will have guests feeling gusts of wind and the heat of explosive flames.
Upon entering the attraction, guests will be surrounded by images, clips, and props from the films, including the car from the iconic chase scene in "The Bourne Identity," and Jason's motorcycle from "The Bourne Ultimatum." After heading into mission headquarters, guests will be briefed by Nicky Parsons, played by Julia Stiles, who needs help "ensuring he is not being fooled by rogue double agents."
As guests enter the theater, they'll join the character of Jason Bourne as he travels across three continents and the cities of Tangier, Washington, D.C., and Dubai, to uncover classified information all while trying to evade danger and capture.
To celebrate the opening of The Bourne Stuntacular, Universal Orlando will debut a virtual sneak peek of the show on June 29 at 7 pm EST on the Universal Orlando YouTube Channel, with special guests from the Bourne film franchise, a behind-the-scenes look at what it took to bring the show to life, and a preview of the action-packed stunt show itself.