The first ship from Richard Branson's Virgin Voyages — or, the "Leading Lady" as Virgin puts it — will be named Scarlet Lady.
The name, which Virgin says was "carefully deliberated" over, comes from the name of the mermaid that will decorate the livery of Virgin's ships, which was designed by Virgin collaborator and London-based illustrator, Toby Tinsley.
"Scarlet is the embodiment of everything this ship represents. As our figurehead, she takes on a role historically dedicated to goddesses, important women in society, and even mermaid figures," Virgin said in a statement announcing the news.
The Scarlet figure has a long history with Virgin. A version of Scarlet has appeared on a lot of Virgin-branded equipment, from Galactic Girl on Virgin Galactic to Lady Penelope on Virgin Atlantic. The tradition is part of the company's dedication to creating more opportunities for women.
"Though beautiful and mysterious in vision, she represents a woman of power — the leader not only on our first voyage, but also in our efforts to encourage front-facing female leaders throughout our company with our Virgin Voyages Scarlet Squad Program," Virgin said in a statement.
The Scarlet Squad Program is Virgin's onboard recruiting and mentoring program for women.
The Scarlet Lady is currently in construction in drydock, with sections being added as the cruise line looks toward its official debut on the water, currently scheduled for 2020.
Virgin will soon celebrate the steel cutting for its second ship, which is due for delivery in 2021.
The company also announced today that all ships will have a plastic ban — no straws, bottled water, shopping bags, or stirrers will be allowed onboard.
"All in all, the ship is really coming together, quite literally, and more beautifully than we even expected. We can't wait to see her in final form, but we know that no matter where we go, onboard or on land, our travel is graced by Scarlet's presence in all of her glorious spontaneity. It's an aura that permeates everything," Virgin said.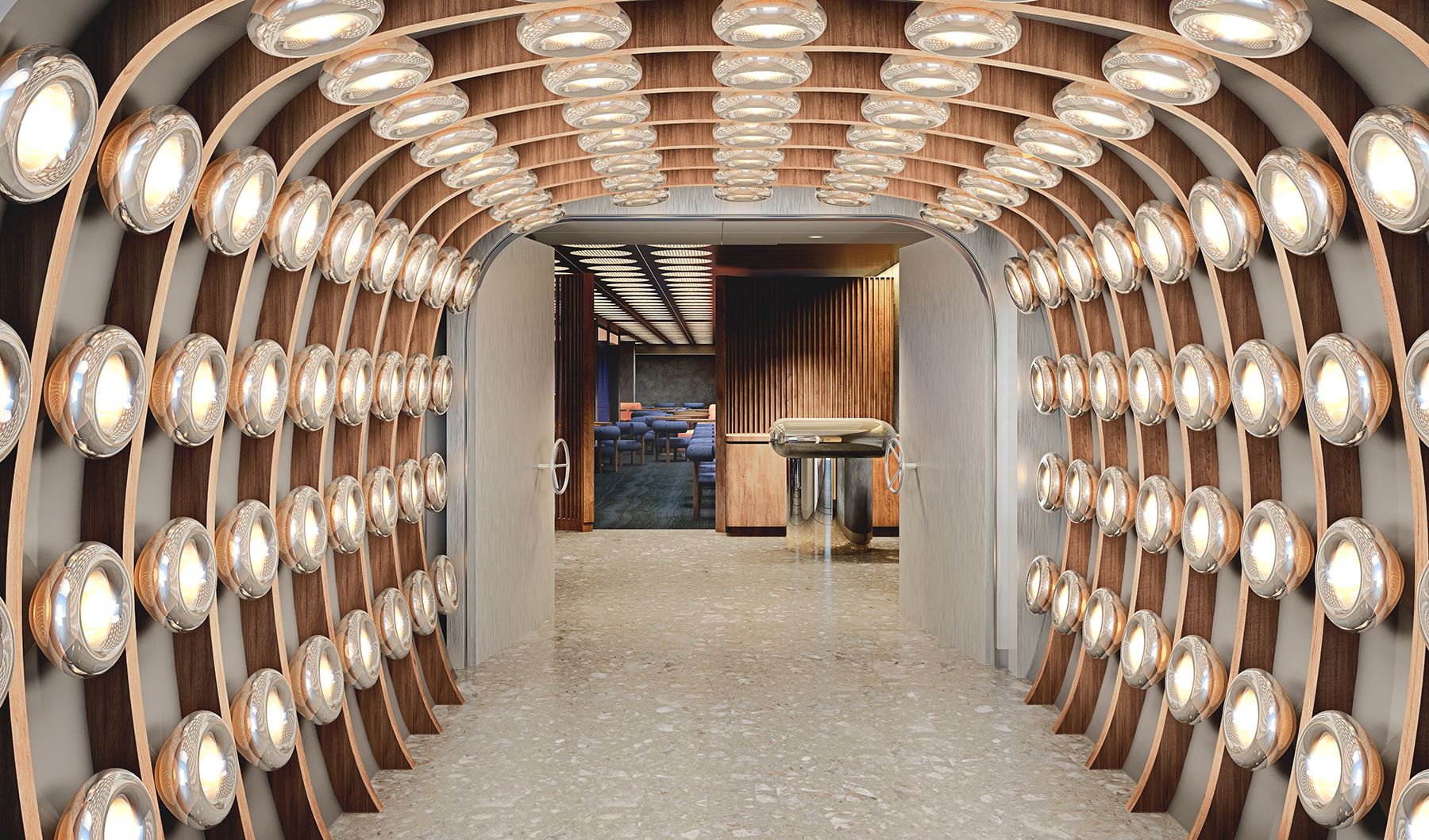 Virgin Voyages' debut ship will include the upscale Mexican eatery, Pink Agave. Photo: Virgin.