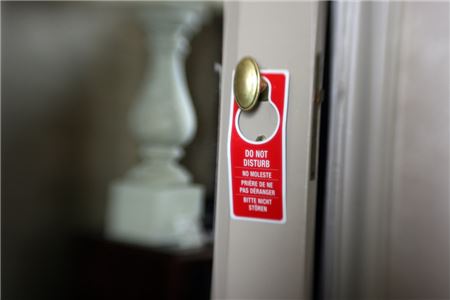 Walt Disney World Resort is changing its employees' hotel-room entry protocol at some of its properties, and replacing its "Do Not Disturb" signs with "Room Occupied" ones.
The policy adjustments took effect at the Grand Floridian, Polynesian and Contemporary Resorts, near Disney World's Monorail. Other Disney World hotels are expected to have the signs switched out within the next few weeks.
Guests will now be informed that resort employees are now required to enter each room at least once per day. Hotel staff must knock and identify themselves before entering if the "Room Occupied" sign is out.
The security changes were made nearly three months after the Oct. 1 shooting at Mandalay Bay Resort and Casino in Las Vegas. Disney declined to say whether the shooting prompted the change, but said it made the decision for a variety of factors, including safety, security, and the guest experience.