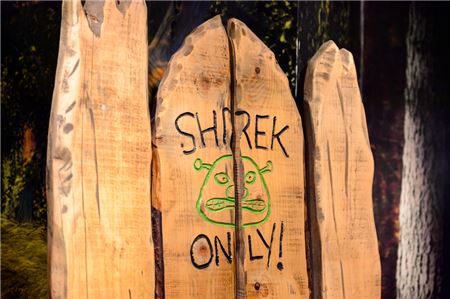 The lovable ogre, Shrek, sings a song in the musical that bears his name lamenting his inability to express his love through words. All of us at some time or another can certainly relate, when we just could not put into words what we wanted to say.
How often have you played the "woulda – coulda – shoulda game" when a sale did not go quite as you had hoped? We replay the conversation and know what we would say if given the opportunity again, but we realize that at the moment words failed. We cry out as Shrek did: When Words Fail, What Will I Do
1. Practice out loud
There are three lessons we can learn from our green teacher. First, even though Shrek was the master of his swamp and had immense confidence, he simply had trouble putting his thoughts into words. I think travel agents sometimes have the same problem. We have extraordinary knowledge to share, our advice is priceless, and given the chance, we will provide customer service beyond compare. While all true, the ability to get that message across quickly and eloquently is extremely challenging. The solution is actually the reason Shrek is singing his heart out. In each verse, he practices what to say to the love of his life.
Therefore, start practicing what to say to your loves (clients) so that it flows easily. Let them know in only a couple of sentences why they are going to be so happy they called you. I recommend you offer these alluring words right after the opening greeting. Remember these potential clients may not even know what a travel agent does, let alone why they are extraordinary lucky to have found you!
Is it hard to get across all of your experience and personality and benefits of working with you in two sentences? Yes, very difficult. That is why you need to write it down, read it out loud, tweak it, and repeat that process about fifty times. Then when you have memorized it, say it to three or four people whom you respect, and ask for their input. The end result will not only help you sell more, but it will solidify in your mind exactly what does make you unique.

2. Make a list
The second lesson which can really be learned at the same time as the first is to write down exactly what makes doing business with you so fabulous. That's right, make a list! Don't list esoteric items like good customer service, or availability, or sparkling personality. If you do provide great customer service, then there are at least ten specific touch points you should write down and elaborate on as to why each of these are valuable to your clients.

For example, if you are truly accessible, then let them know that all emails and calls are returned within 6 hours or 12 hours, or whatever you promise. If you do not want to put a timeline on the list, then do not put accessibility on there at all. When you have it finished, create a PDF that lists all of the items, and then send it to your potential clients after your first contact.
Remember if you are not willing to write it down, then there is doubt as to whether you really will live up to your own expectations. Spend some time and money on this document, making it beautiful, and including a call to action that invites your clients to experience the promises you make. Most travel agents give platitudes and vague references to service. Think how shocked your clients will be to see your promises – in writing!
3. Prove it
Finally, the last lesson is the one that Shrek realized during his warbling. Even if you have the perfect words and a written description of your excellence, you still need to prove it! The reason to go through the two processes above is to create a checklist for each customer as to how you will exceed their expectations. However, now it is show time!
Make sure you do all that you have promised, and even more. The title of the book by Rick Barrera says it all, "Over Promise AND Over Deliver." In other words, tell your clients upfront what you will do for them and then do that – and more! Come on, if an ogre can do it, why not you?