Will Travel Medical Insurance Premiums Rise as Ontario Ends Little-Used Program?
by Richard D'Ambrosio /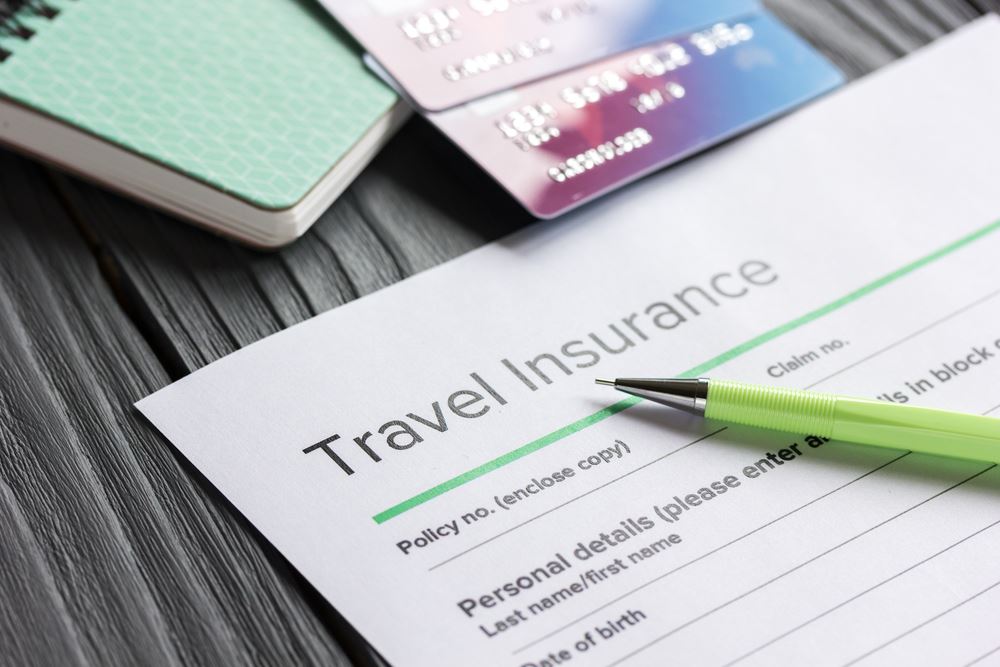 Depending on whom you speak with, Ontario's decision to eliminate "out-of-country coverage" beginning Jan. 1, 2020, will increase travel medical insurance premiums for seniors, or have little to no impact.
Evan Rachkovsky, director of research and communications for the Canadian Snowbird Association (CSA), was quoted in a news article Thursday estimating that travel medical insurance premiums could rise approximately 7.5% for Ontario residents as a result of the provincial government's decision to end the Ontario Health Insurance Plan (OHIP).
For some people, "especially seniors that need it most, this is obviously going to have an impact of hitting them in the pocketbook," Rachkovsky told the Canadian Broadcasting Corporation (CBC).
By 5 p.m. Thursday night, Jan. 2, there were more than 540 comments on the CBC story. "Anyone who has done any traveling knows full well that OHIP covered almost nothing. Wise travelers shopped for insurance," one commenter wrote.
However, another was concerned: "To take away everything is simply unfair and penalizes in particular the retired set, many of whom are average Canadians who worked a lifetime and paid taxes building up this country."
In July 2019, Canada's then-health minister sent a letter to Ontario's government supporting the CBC story's premise. "If all publicly financed reimbursement of out-of-country physician and hospital services is eliminated, private health insurance premiums for travellers will inevitably rise for all Ontario residents. Even modest increases could pose a hardship for some individuals."
This week, the Canadian Association of Retired Persons (CARP) said it has heard from some members who complained that OHIP's cancellation has already resulted in premium increases. CARP estimates that nearly 40% of Ontario's population aged 65 or older took a trip outside the country in 2019.
The CSA has filed an application for "judicial review," arguing that the province is violating both the Canada Health Act and Ontario Health Insurance Act.
"These cuts are an egregious violation of the portability requirement of the CHA and must be addressed head-on," CSA President Karen Huestis said in a written statement Thursday. It is not certain what the CSA's application will mean short-term.
Meanwhile, on social media, the debate broke down along partisan political lines, with some Twitter users saying the CBC was promoting a liberal bias in its story by forecasting higher premiums. Other Twitter commenters said that OHIP was never a viable insurance strategy for Canadians traveling abroad because it paid out so little. Still others believed private travel insurance is so pervasive, Ontario's move should have no impact on the marketplace.
OHIP debate has been roiling for months
Ontario's provincial government first announced its decision in May 2019, with the health minister calling OHIP an "irresponsible use of taxpayer money." It offered a daily maximum of $400 for inpatient treatments, and an additional $50 per day for emergency outpatient services. (OHIP was originally scheduled to end in October 2019, but termination was later pushed to the start of this year.)
At that time, provincial administrators said the program cost the government $2.8 million annually, to process about $9 million in claim payments each year.
In an email to the CBC for its Thursday story, Ontario's Ministry of Health and Long-Term Care said only about 5% of insurance claim dollars requested under OHIP were ever paid out to Ontario residents, and that seniors and others were better off taking out private travel medical insurance.
"With this limited coverage and low reimbursement rate, OHIP-eligible Ontarians who do not purchase private travel health insurance can be left with catastrophically large bills to pay," a ministry representative told the CBC, recommending Ontario residents purchase private travel health insurance.
While some Canadians debated OHIP's merits and faults, others felt it was a positive for the travel industry, because the loud public discussion was raising overall awareness about the need for travel medical insurance.
The CBC article quoted Caitlin Charter, manager of the CAA's Travel Store in Orléans, as saying: "I've had a lot of people who thought they were fully covered once they left the country, that their OHIP covers them. [But] in fact ... it's so minimal."
"I think this is a benefit because it will ensure that people are properly protected," Charter told the CBC. "And that's the most important thing ... that when people are making travel plans, either for a long international trip or quick trip across the border, that they are properly protected."
Charter advised Ontario residents should check their private insurance plans or their credit cards for travel medical insurance coverage.