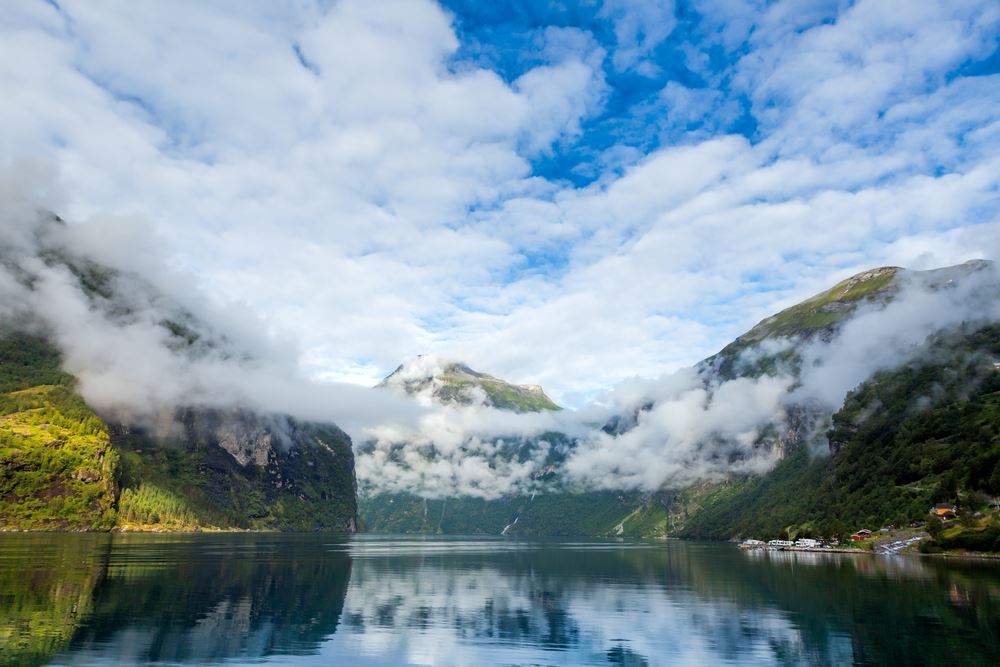 Travelers are demanding more immersive experiences, and tour operators have responded with unique packages that couple localized itineraries with high-end accommodations. As we enter 2018, they're upping their value, moving into new destinations and focusing on authenticity.
See the best of Norway with Trafalgar Tours
The new nine-day journey through Norway's natural splendor and majestic fjords includes an exclusive Be My Guest dinner with the Øvre-Eide family at their home, which has been a working farm since the time of the Vikings. Guests enjoy authentic accommodations on the shores of the Geiranger Fjord in the fourth-generation, family-owned Union Hotel with its spa facilities and vintage car exhibition.
Tour Imperial Russia with Abercrombie & Kent
As interest in Russia has exploded this year with the decline in the value of the ruble, Abercrombie & Kent has added a new luxury exploration of St. Petersburg and Moscow for 2018, featuring Four Seasons hotels, insights from local guides, and insider access throughout.

Church of the Resurrection in St. Petersburg. Photo: Shutterstock
Make homemade pasta with Insight Vacations
European Dream, a new 12-day premium escorted journey, introduces guests to an Italian chef in Orvieto for a hands-on cooking demonstration where guests learn how to make homemade pasta. Travelers also join a local expert for an excursion to the Vatican Museums before they open to the public, and enjoy a private tour of the Bramante Staircase with spectacular views over the Vatican Gardens.
Search for rhinos with Abercrombie & Kent
The Okavango Delta offers some of the most exciting game viewing in Africa, including a growing rhino population with support from A&K Philanthropy. Travelers go in search of these rhinos on Botswana Safari in Style; or follow in the footsteps of the newly engaged Prince Harry and Meghan Markle and sleep under the stars at Sanctuary Baines Camp on Tailor Made Botswana: Life in the Delta.

A safari vehicle driving through water in the Okavango Delta in Botswana. Photo: Shutterstock
Herd 3,000 reindeer with Tundra North Tours
This four-day signature experience from Destination Canada and Tundra North Tours takes travelers on an adventure north of the Arctic Circle to see a migrating herd of 3,000 reindeer, feast on traditional indigenous food, and catch a glimpse of the awe-inspiring Northern Lights.
Explore Colombia's historic Cartagena with Travel Impressions
Travel Impressions now offers vacations to the culturally rich South American destination located on Colombia's northern coast with a dozen luxurious accommodation options, including two Karisma resorts and well-known hotel brands such as Hilton and Hyatt. It offers something for everyone: culture, history and architecture with the largest variety of birds, butterflies, orchids, and pristine beaches, right on the Caribbean Sea.
Search for the Aurora Borealis with Collette
Experience Finnish culture in bustling Helsinki and the wilderness in Lapland on this eight-day tour. On the Northern Lights of Finland itinerary, guests go on a reindeer safari, lead a dog sled team, and stay overnight in a glass igloo. They set out on nightly searches for the best views of the northern lights.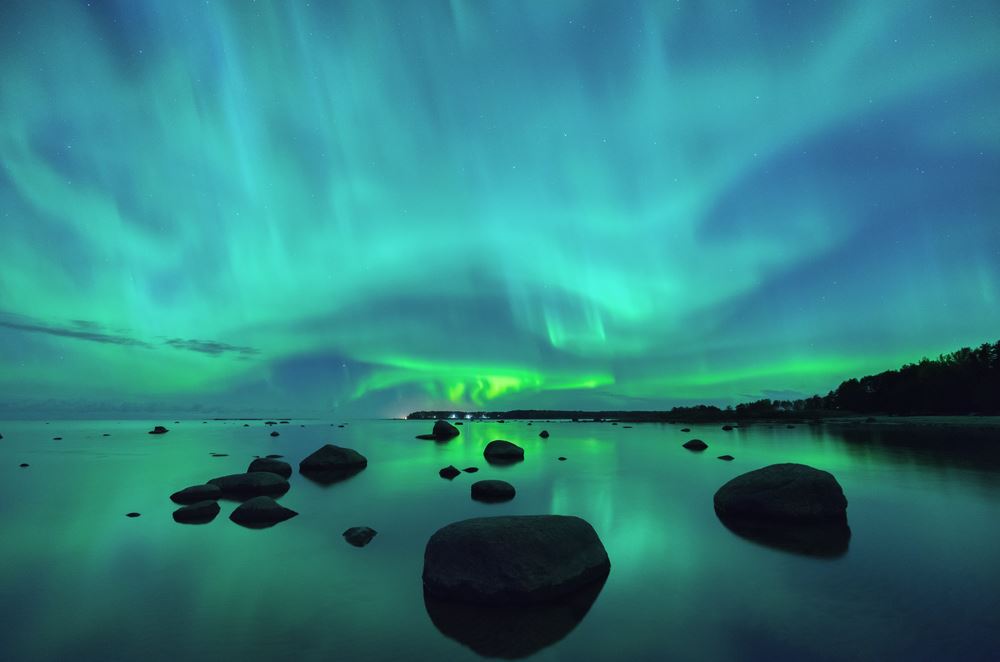 Aurora borealis northern lights over the Gulf of Finland. Photo: Shutterstock
Discover the Pacific Northwest with Globus
Experience vibrant cities and beautiful scenery on this six-day tour of Seattle, Victoria, and Vancouver. Included are a tasting and dinner at a local winery in Victoria; and a guided tasting tour of Seattle's Pike Place Market, Seattle's famous year-round farmers market. A mini-cruise takes travelers from downtown Seattle to Victoria wildlife. Between Victoria and Vancouver, they travel via BC Ferry through the Gulf Islands, enjoying the scenery along the way.
Go on a food expedition with Intrepid
The new Real Food Expedition in Taiwan gives an in-depth tour of one of the most exciting culinary scenes in Asia. Travelers roll their own Xiao Long Bao (steamed soup dumplings) in Taoyuan and sample a spread of local produce in Yilan, from spring onion to organic tea to boutique whiskey. They also dine at legendary Taipei institutions, including the Ding Fung Restaurant and long-running Shin Yeh.
Take in the beauty of the Alps with Alpenwild
Alpenwild has added two new features to Scenic Alps by Rail, including complimentary luggage transfers for passengers at every stage of the journey. Guests watch the sunset and enjoy a candlelight dinner at the Panoramestaurant Muottas Muragl. The 10-day tour features iconic settings such St. Moritz, Zermatt, Gruyères and Lucerne.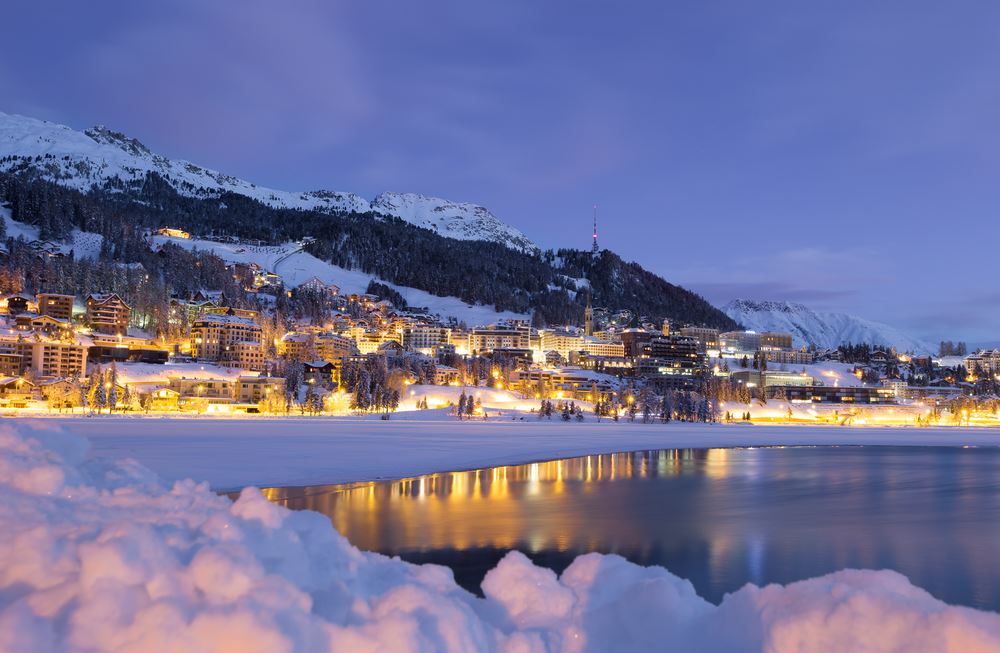 St. Mortiz in the winter. Photo: Shutterstock