Carnival Cruise Line Launches 'Why Use a Travel Advisor' Consumer Program
by Daniel McCarthy /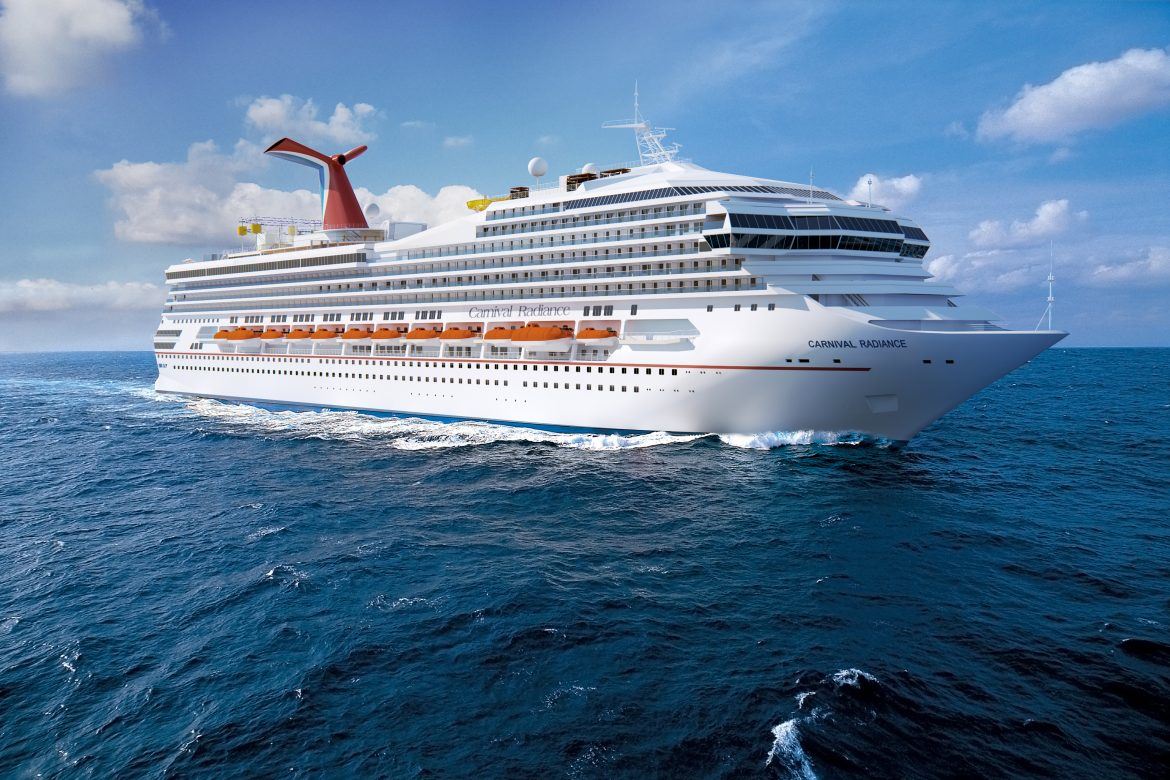 Carnival Cruise Line is launching a brand new, yearlong initiative called "Why Use a Travel Advisor" (WUATA, pronounced What-A) that it says will help travel advisors attract new clients and reinforce their relationships with existing clients.
The heart of the program is four special parties, called WUATA Parties, set in four different U.S. cities: Orlando (May 8), Minnesota (July 24), New York (Sept. 8), and Los Angeles (Oct. 29). Each party, hosted by Carnival's Senior Vice President of Sales and Trade Marketing Adolfo Perez and Carnival BDMs, will give travel advisors the opportunity to attend with a current client and another person who is not yet a client.
The parties will celebrate advisors, but at the same time, allow Carnival to "get the message out to consumers about how important travel advisors are to them," Perez told Travel Market Report. "We get the opportunity to celebrate the advisor and show their value and how anyone can use a travel advisor."
About 200 or so people will attend each event (Carnival is offering sign-ups on GoCCL.com now) and all participating consumers will receive a complimentary, three-category stateroom upgrade on select sailings — helping advisors in the selling process with their clients and not-yet-clients. Consumers will also hear stories from Carnival Diamond guests and their personal advisors, gaining real insight into just how much an advisor can do.
Both the America Society of Travel Advisors (ASTA) and Cruise Lines International Association (CLIA) have sponsored the events, and representatives will be on hand. Drawings will be held during the parties for gifts from both ASTA and CLIA, as well as other gifts including a trip to CruiseWorld in November.
Carnival is also giving away a cruise to one consumer at each party — and the brand will pay the advisor who takes the consumer to the party a commission on the booking.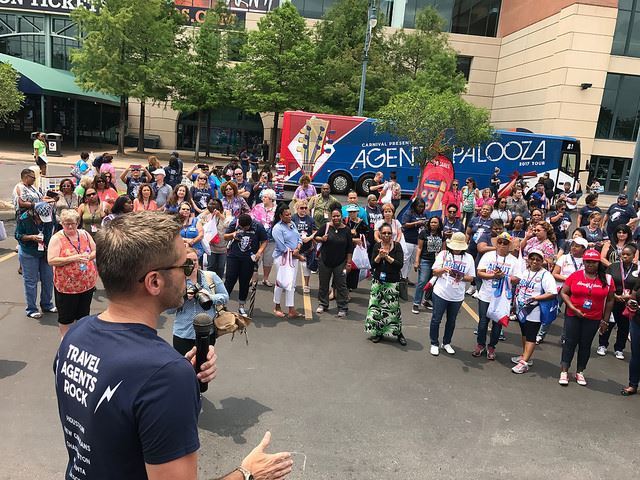 Perez speaking to advisors at one of 2017's Agentpalooza stops. Photo: CCL.
Outside of the parties, Carnival is developing a website, www.WUATAWord.com, where advisors and clients can submit a single word describing why using a travel advisor is the best way to book a cruise. A digital word cloud will be created, which will be displayed on GoCCL.com and at each of the WUATA parties.
Over the past two years, Carnival has focused its outreach to the trade through special, multi-city events. Perez and his team launched Agentpalooza, "a rock tour where travel agents are the star," in 2017, giving several thousand advisors the opportunity to meet the Carnival team.
Now, with WUATA Parties, Carnival is promoting the use of advisors to consumers. "I think this is the first time a trade has actually brought in consumers for an event," Perez said.
"We have advisors that book one cabin a year and those that book thousands a year. No one is more important than the other," he said.