Cunard Will Drop Testing Requirement for Majority of Voyages Next Month
by Daniel McCarthy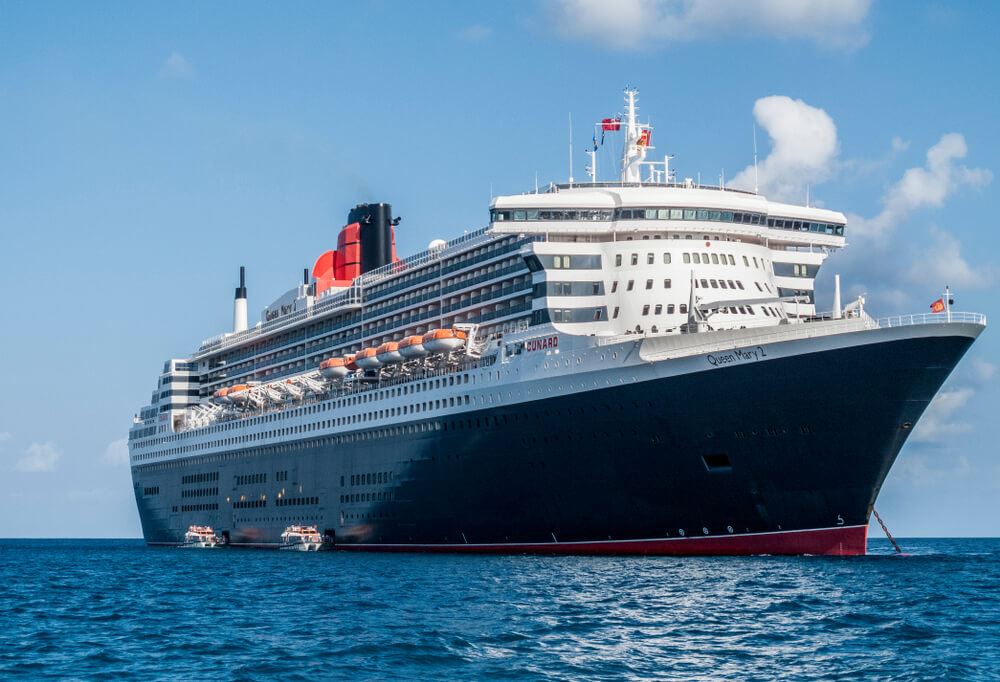 Cunard, the iconic luxury ocean cruise line, will change its vaccination protocols from "mandatory" to "highly recommended" for vaccinated guests on most of its sailings starting on Sept. 6.
According to Cunard, "only guests sailing on longer, more complex itineraries will be required to have an observed or in-person antigen or PCR test with a fit to travel certificate prior to departure." Those voyages include sailings of 16 nights or more and "other specific voyages," including some in Canada and Australia.
Vaccinated guests out sailing with Cunard out of Southampton, for instance, will no longer have to test.
Unvaccinated guests, mostly children aged 5 to 11 years old as adults over 16 still need to be vaccinated, will still have to test before embarkation and may be required to undergo another complimentary test at the terminal depending on the embarkation port. Children under four years old, vaccinated or not, will not have to test.
The complete Cunard protocols, including requirements by region, can be found here.
With the news, Cunard joins other cruise lines, including its Carnival Corp. sister lines, in moving closer to a pre-COVID cruise environment, though there are still a number of requirements and mandates in place.
The full list of requirements for testing and vaccination for both river and ocean cruise lines can be found here.
"These updated protocols reflect the current environment across the world and while certain key elements have relaxed, our commitment to protect the health and wellbeing of all guests, crew, and the communities we visit remains an ongoing and vital consideration," said Matt Gleaves, vice president, Commercial, North America and Australasia.
"They also ensure that the ease of cruising remains at the fore and that all guests of all ages can enjoy a voyage with unrivaled dining, relaxation and exploration options and unmatched service levels at extraordinary value for money."