Low Water Levels on Mississippi Force U.S. River Cruise Lines to Change Course
by Daniel McCarthy /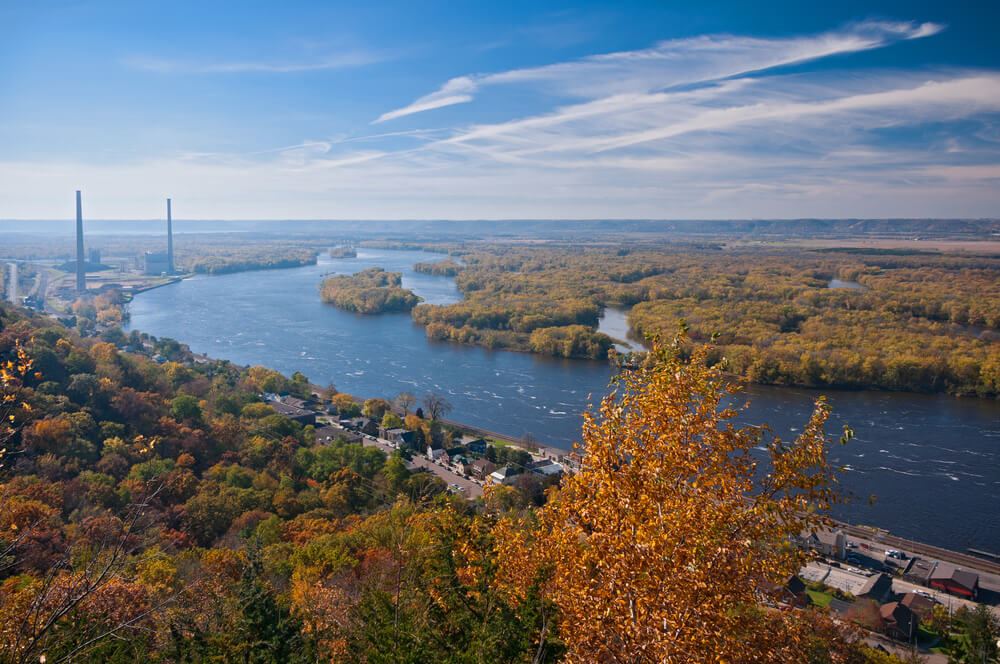 Low water levels on the Mississippi River are increasingly becoming an issue for trade and transit along North America's second-longest river.
In October, U.S. government forecasters from the National Oceanic Atmospheric Administration (NOAA) said that low water levels on the Mississippi could last through the winter because of drier-than-normal weather across the southern United States and the Gulf Coast.
That forecast has held up—the river has since reached historically low levels, with levels near Memphis dropping to 10.75 feet below minimum last month. Sunken ships, not seen in years, have resurfaced and barge traffic, which has been historically important for a number of industries in the U.S., has been disrupted, with many barges now regularly seen waiting along the shore for levels to return to sailable condition.
The low water levels have also caused some issues for U.S.-based river cruise lines, which are now dealing with an issue that is more normally associated with operators in Europe sailing on the Danube or the Rhine.
American Queen Voyages, which regularly sails on the Mississippi, has been forced to alter itineraries on two of its ships into November. Both American Countess and American Duchess are sailing different, shorter routes to avoid problem areas.
Countess's Memphis to New Orleans itinerary will now go to a Louisville to Nashville, and back, itinerary, while Duchess' Louisville to Memphis itinerary will move to Louisville to Nashville, and its Memphis to New Orleans itinerary will move to Nashville to Chattanooga.
"Due to historic low water conditions impacting the Lower Mississippi River, we must change the itinerary for your upcoming voyage due to river traffic and closures beyond our control," American Queen said in a message to its guests.
American Queen is giving guests who have prepaid for canceled premium tours or transfers impacted by this change a full refund within seven to ten business days.
American Cruise Lines, which also has a long history of sailing on the Mississippi, has also been forced to change a number of itineraries.
A spokesperson told TMR that while all 5 of American's Mississippi riverboats are sailing along both the Upper and Lower Rivers, it did have to amend a few cruises, which isn't that historically unusual for the operator.
"Guests were still able to visit all planned areas along their cruises and to participate in all planned activities. We have been cruising the Mississippi for over a decade and continue to work closely with all our local partners on shore, monitoring the situation daily," the spokesperson said.