Norwegian Cruise Line to Host a Weeklong Celebration of Advisors Called 'Week of You'
by Daniel McCarthy /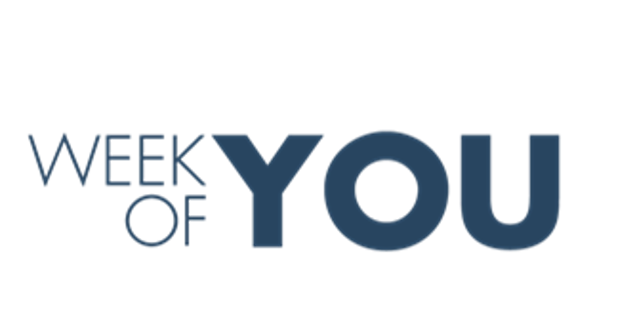 Next week, ahead of Wave season, Norwegian Cruise Line will celebrate its travel advisor partners with a weeklong celebration called "A Week of You."
The event, which will run virtually from Dec. 7 to 11, will feature a "series of thoughtfully curated complimentary events" highlighted by A-list speakers—New York Times best-selling author Jay Shetty, "Queer Eye's" design guru Bobby Beck, Facebook's Head of Travel Collen Coulter, and more—along with NCL senior executives (the full schedule is available here). Discussions will include tips on maintaining wellness, do-it-yourself home office makeovers, and how to boost sales through social media, and more.
Chief sales officer at Norwegian Cruise Line Katina Athanasiou said on Monday that the event helps replace some of Norwegian's past in-person advisor engagement ahead of Wave season and is "really one of the most meaningful initiatives we have ever done at NCL."
"It's a significant investment both emotionally and from a resource perspective," she said, adding that Norwegian wanted to "be the best partner for our travel advisor partners."
Starting on Monday, advisors will be able to join the event and choose from 13 different programming opportunities made up of a combination within three tracks—education, lifestyle, and business partnerships—that will help them prepare for the upcoming Wave season, engage with their colleagues, and work with Norwegian's sales staff.
The celebration will wrap up on Friday with "an exclusive performance created solely for our travel partners" by the cast of Million Dollar Quartet, one of the highlights of Norwegian's entertainment lineups.
"We wanted to create something really meaningful and a very specific performance for our travel advisors – the story is about collaboration, partnership amongst really strenuous circumstances. We definitely expect to prevail alongside of our travel partners as we move together through 2021," Athanasiou said.
"We really wanted to take a moment to remind all of our stake holders of who we are – this was really a way to connect on an emotional level and bring our connection back with our guests and our travel partners," she added.
During the week, Norwegian will also give out some prizes to participants including 20 7-day cruises, a bunch of commemorative and prize giveaways specific to sessions, and a home office makeover with Bobby Beck.
For those who can't participate live, all registered participants will have it available on-demand through the NCL microsite for the event until the end of the year. After, it will be hosted on NCLU, the line's advisor portal.
Wave season and new advisor revenue opportunities
This Wave season is going to be different, but, speaking on Monday, Athanasiou said that she expects it still to be successful for both Norwegian and its partners.
"I'm a believer that we kind of create Wave, I'm not certain that many others in the hospitality space have their version of what we do," she said. "I think we're going to have it, I do, I think it's going to look a little different."
Even if clients are ready to book yet, Wave is a great time for engagement.
"That journey starts the minute we begin planning – we always talk about cruise and travel as the time in which we are on our ships. For so many people, the entire journey starts the moment they plan and there's no better time than today," she said. "Now is that time, you don't have to sail tomorrow, now is the time to start planning."
To help with Wave season bookings, and to help get revenue in the pockets of advisors who might need it right now, Norwegian is also launching a promotion where guests can purchase a $300 future cruise certificate during January for $150, with travel advisors receiving $50 in the form of a gift card for every booking.
The certificates, which are valid for three years for any sailing and are capped at 10 per guest, will allow advisors to target some of those clients who want to travel but are shy about booking right now. The idea was born as a result of Norwegian's onboard certificates that guests can purchase—with no one onboard its ships right now, Norwegian is bringing the opportunity home.
"We wanted to get advisors revenue as quickly as possible," Athanasiou said. "The beauty of this is the client doesn't have to apply the coupon to a reservation, it just has to be purchased. Once it's purchased, the advisor will validate and receive the $50 gift card."
Vaccine impact
Speaking on vaccine news from a number of biotech and pharmaceutical companies over the past week, Athanasiou said it was more than welcome.
"I would say for me, personally, I think that every announcement that talks about vaccines, new additions to therapeutics, all it does is continue to be a positive for all of us in the hospitality space," she said. "There's more consumer confidence that comes along with it."
While the ultimate goal is get people traveling on Norwegian ships, with its voluntary suspension pushed back to at least March on Monday, the goal for the short-term is to drive consumer confidence and good news helps do that, she said.
"It felt like really a long time but I do think it's really about getting consumer confidence back," she added. "It doesn't mean that we have to step on a flight tomorrow…but it gets people emotionally back."