The CDC Is Appealing Florida's Win Against the Conditional Sail Order
by Daniel McCarthy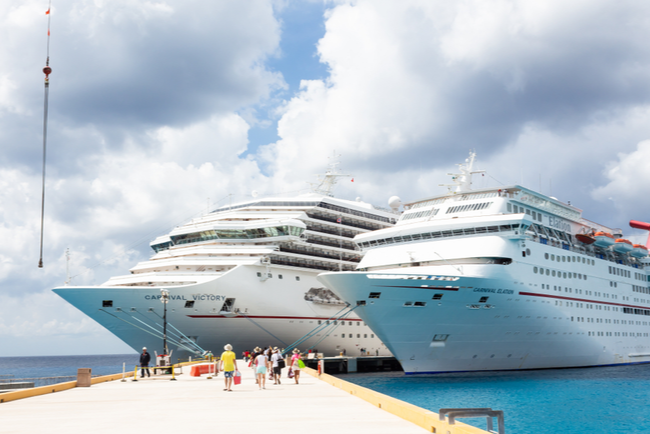 The Centers for Disease Control and Prevention (CDC) has appealed Florida's win in federal court from last June that could have lifted the CDC's Conditional Sail Order (CSO) as soon as July 18.
The CDC filed a motion on Tuesday to take the case to the 11th U.S. Circuit Court of Appeals and requested a stay of injunction against Florida's win that could put the ruling on hold if it is approved by the appeals court.
Attorneys from the Department of Justice (DOJ), in their filing, argued that despite the ruling, the CSO does not "shut down" the cruise industry as Florida has argued, but instead provides a path for the industry to move forward safely.
"The Conditional Sail Order is an important tool in ensuring that cruise ship operations do not exacerbate the spread of dangerous COVID-19 variants during this inflection point in the pandemic," the DOJ argued.
"It does not shut down the cruise industry but instead provides a sensible, flexible framework for reopening, based on the best available scientific evidence…unregulated cruise ship operations would exacerbate the spread of COVID-19 and that the harm to the public that would result from such operations cannot be undone."
The DOJ is arguing that the previous ruling "creates a substantial risk that cruise ships will exacerbate the introduction and spread of the virus in the United States" and that the "evidence in the record shows that the risks imposed by the court's order are not comparable to those to those at on-shore facilities like hotels or other places where people gather or travel together for brief periods of time."
DeSantis and Florida, which originally filed its lawsuit in April, had argued that the cruise industry had been unfairly maligned by the CDC. DeSantis had also signed a ban on COVID-19 vaccine passports, which would prevent cruise lines from requiring proof of vaccination in order for guests to sail out of Florida.
In Its motion, the DOJ said that the ban on vaccine passports undermines the availability of vaccines, which could create a safer cruise environment.
The American Society of Travel Advisors (ASTA), which intervened in the original case as an amicus in support of Florida, applauded the previous decision and said that the original ruling puts the cruise industry on equal footing with the treatment of other businesses, including airlines, hotels, and railroads.
"ASTA welcomes this news as a positive development for both its members and the traveling public and looks forward to full resumption of cruise line operations in Florida next month," ASTA said in a statement.