What Are the Requirements for Royal Caribbean's Unvaccinated Guests?
by Daniel McCarthy /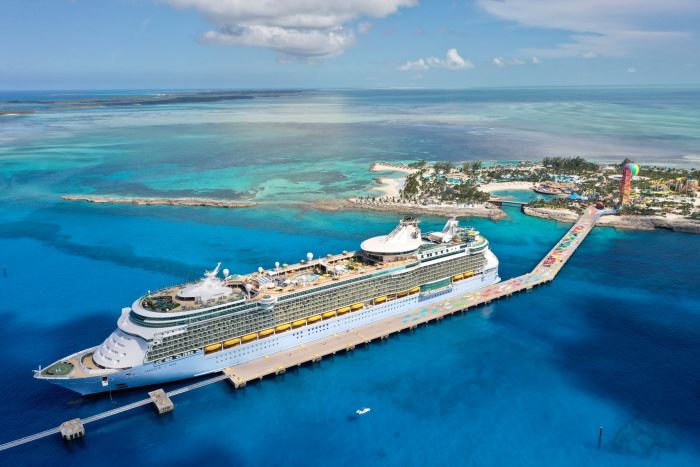 It's been a long 16 months for major cruise lines, however, many lines are finally now ramping up operations, including Royal Caribbean, which received approval to sail cruises with ticketed passengers next month.
Now, as consumers start to book sailings, protocols and procedures for the post-COVID-19 world are becoming more real and more clear.
For Royal, the cruise line now says that vaccination requirements will "vary by port departure and by age group."
"We are continually adding, monitoring, and adjusting information on vaccination requirements as public health conditions evolve. Booked guests will be advised of the latest requirements for their port of departure before sailing," Royal's website reads.
For now, Royal is requiring vaccines for guests departing from Seattle, Wash.; Galveston, Tex.; and Nassau, Bahamas. That requirement is in place for guests 16-years and older currently and then it will change to 12-years and older starting after Aug. 1.
Royal is also requiring guests 18-years and older on cruises from Limassol, Cyprus to be fully vaccinated.
The rest of Royal's sailings, which are all sailings out of Florida, have different requirements. Freedom of the Seas' return in July, for instance, will sail with vaccination "strongly recommended."
"We will ask, but not require, that fully vaccinated guests provide documentation of vaccination before boarding (for example, a U.S. CDC vaccination card)," Royal said.
What are the requirements for unvaccinated guests?
Royal said it will consider any guest who is unable to show proof of vaccination upon boarding an "unvaccinated" guest. Those guests will sail with different rules and regulations onboard and onshore.
"A guest who cannot provide documentation of vaccination will be considered unvaccinated and must adhere to additional health protocols and undergo COVID-19 testing. Unvaccinated guests 12 and older will be responsible for covering the fees associated with these tests," Royal's policy reads.
"Since the majority of our guests will be vaccinated, there will be venues and events restricted to vaccinated guests only. We'll do our best to create opportunities for all guests to enjoy their time with us. Please note, your SeaPass card will be required to access lounges, shows, and dining venues, so keep it handy at all times during your cruise."
To be considered fully vaccinated, guests must receive their final dose of the vaccine 14 days before sailing and provide documentation such as the U.S. Centers for Disease Control COVID-19 vaccination card.
All unvaccinated guests 12-years and older must also have an insurance policy worth $25,000 per person in medical coverage and $50,000 per person for quarantine and medical evacuation coverage.
Here's the policy according to Royal;
"Each unvaccinated guest 12 and older must provide proof of a valid insurance policy that has a minimum of (a) $25,000 per person in medical expense coverage and (b) $50,000 per person for quarantine and medical evacuation related to a positive COVID-19 test result.
"The insurance policy must name the unvaccinated guest as the policyholder or beneficiary, and may be purchased from a travel insurance company of the guest's choosing or through the Royal Caribbean Travel Protection Program, which includes the requisite coverage."
Will facemasks still be required?
On all sailings, Royal said that there will be some kind of facemask requirement for guests. The rules differ for unvaccinated and vaccinated guests on those Florida sailings. Here's the rule for vaccinated guests on sailings from Florida:
"Vaccinated guests are required to wear masks indoors unless seated and actively eating or drinking. Masks won't be required for vaccinated guests when in venues (bars, lounges, restaurants and entertainment) or at events designated for vaccinated guests only, or while in your stateroom with your traveling party."
And for unvaccinated:
"Unvaccinated guests are required to wear masks indoors unless seated and actively eating or drinking. Masks are not required while in your stateroom when you are with your traveling party. Likewise, masks are not required outdoors unless in a crowded setting."
On the vaccinated sailings, including cruises from Nassau, guests who are vaccinated "do not need to wear a face covering while onboard the ship or at Perfect Day at CocoCay." Unvaccinated guests must wear them "in all indoor public spaces onboard the ship unless seated and actively eating or drinking.