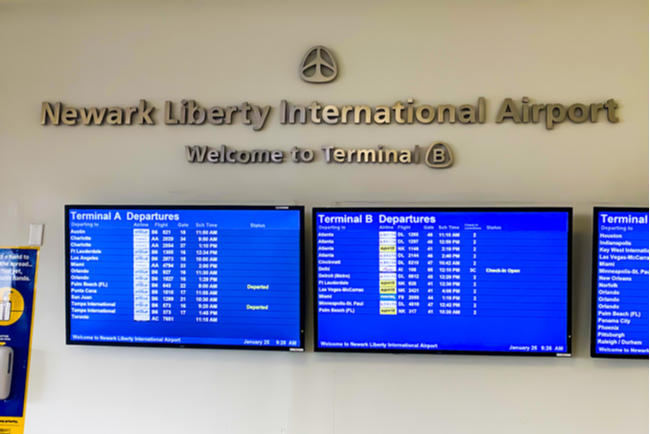 Airport security company CLEAR is expanding its presence at Newark Liberty International Airport.
CLEAR is adding expedited security lanes at Newark's Terminals B and C ahead of the holiday travel season.
"We are proud to expand our partnership with the Port Authority of New York-New Jersey and bring CLEAR's expedited lanes to holiday travelers," said Caryn Seidman-Becker, CLEAR CEO. "As experts warn of heavy travel and longer lines throughout the holiday season, our arrival at Newark Terminal B is well-timed to help surprise and delight travelers."
The move brings CLEAR's total numbers to 39 airports and 109 expedited lanes across the U.S. The presence includes 10 security lanes across four airports in the New York metro area, including Newark, John F. Kennedy International Airport (JFK), LaGuardia Airport (LGA), and Westchester County Airport (HPN).
The cost for CLEAR is $15 a month billed annually. Members of loyalty programs from Delta Air Lines and United Airlines, along with American Express cardholders, can get a discount on memberships. CLEAR also has a family plan that will allow family members to join clear for $60 per adult per year.
CLEAR has also recently announced a new Health Pass that stores a traveler's vaccination records ahead of travel along with new reservation lanes at Orlando International Airport.