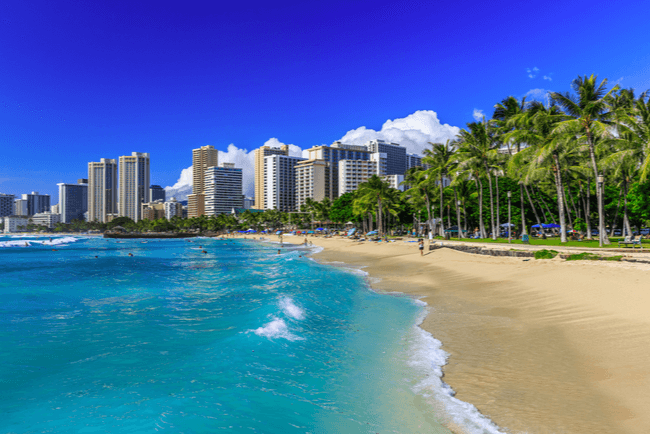 Hawaii Governor David Ige has announced changes to the state's testing and quarantine requirements as its population approaches the 55% vaccination rate.
Starting June 15, all restrictions for inter-county travel will end. The governor also announced that beginning June 15, travelers entering the state who have been vaccinated in Hawaii may bypass quarantine without a pre-travel test.
When the state reaches a 60% vaccination rate, individuals vaccinated in the United States who are traveling domestically will be able to bypass the testing/quarantine requirement with proof of vaccination through the state's Safe Travels program.
When the state achieves a 70% vaccination rate, all restrictions on travel will be lifted and the Safe Travels program will end.
"The easing of travel restrictions is a direct result of our robust vaccination rate, and a community that sacrificed and did what it had to do over the past year and a half to stop the spread of COVID-19. We need to push hard now so we can get to the point where Safe Travels is no longer needed to keep the people of Hawaii safe," said Gov. Ige.
Meanwhile, post-arrival testing programs have ended at Hawai?i airports Hilo International Airport and the Ellison Onizuka Kona International Airport, and Maui's Kahului Airport.
Officials said the decision comes as an average of more than 75% of arriving trans-Pacific travelers are fully vaccinated, according to a county press release.
"With the amount of fully vaccinated travelers landing on our island, airport testing no longer seems necessary for the health and safety of our island. Instead, we hope to work with our industry partners to make their individual destinations the safest places that they can be in order to keep our communities safe," said Mayor Mitch Roth.
On both islands, travelers who were fully vaccinated at least 14 days prior to arrival were exempted from the additional testing. It applied to those who were unvaccinated in order to bypass a mandatory quarantine.