Norwegian Cruise Line Pushes Back Norwegian Viva Launch
by Dori Saltzman /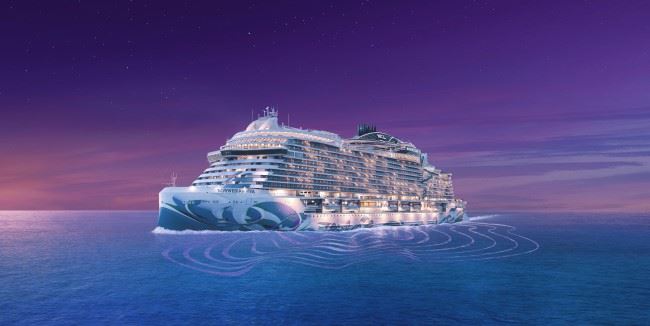 Exactly one-year from Norwegian Viva's scheduled launch date, Norwegian Cruise Line announced the cancellation of the ship's first two voyages. The ship, sister to Norwegian Prima, which launches this August, is now scheduled to debut in July 2023.
In a letter to impacted guests, NCL wrote, "Today, we regretfully inform you that as a result of the global supply chain constraints impacting industries worldwide and the related downstream construction delays at the shipyard building our next class of ships, Norwegian Viva's June 15, 2023 and June 24, 2023 sailings have been canceled."
NCL president Harry Sommer recently spoke with Travel Market Report about the long-term impact a shortage of steel will have on shipbuilding over the next several years.
In its letter to cruisers, NCL added, "While these circumstances are entirely out of our control, we are nonetheless disappointed to come to this decision, which impacts your highly anticipated vacation."
Impacted cruisers will receive an automatic full refund processed back to their original form of payment.
Sister ship Norwegian Prima, the first in the line's all new Prima Class, was also delayed by supply chain issues, which forced the line to cancel its first scheduled sailing on August 17.
Neither Norwegian Prima nor Viva are the first ships to be delayed by supply chain shortages (or shipyard staffing issues). Nor are they expected to be the last. Disney Wish, which was scheduled to launch this month, will now debut in July, while Resilient Lady, which was set to launch this August has now been delayed until Q2 2023.