Why Enchanting Japan Became T&L's Destination of the Year
by Maria Lisella /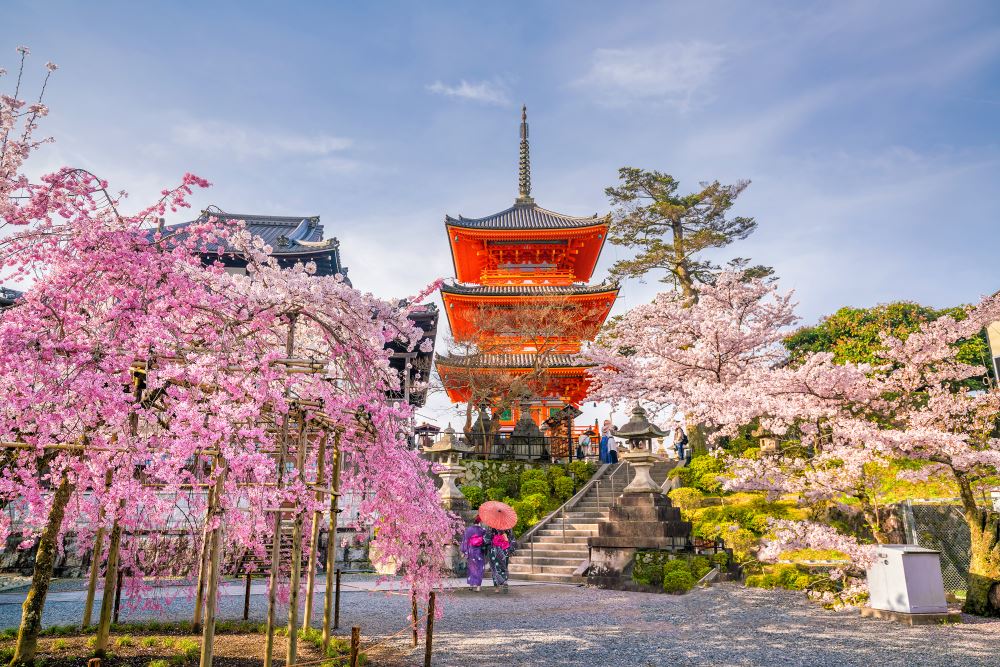 It is no great secret that Japan is among the most stunning, yet not widely visited, countries in Asia, and maybe the world. One insider said, "Japan is a land of ancient castles, Shinto Shrines, Buddhist monasteries and statues, where traditional cultures and etiquette overlap with futuristic, modern wonders."
The Japan National Tourism Organization (JNTO) inaugurated a global, multilingual campaign in 2018, "Enjoy My Japan," designed to inspire guests to take a more intimate look at this elegant and seemingly private country.
Obviously, Japan is enormously popular among its Asia Pacific neighbors, who comprise some 85 percent of the visitor arrivals. But since 2000, the rest of the world has been sitting up and taking notice. In less than two decades, the number of international travelers to Japan has soared by 500 percent, from 4.76 million to about 28.7 million in 2017.
"Enjoy my Japan" was positioned as an explicit invitation from the Japanese people to foreigners to enjoy the country's passion points that touch on cuisine, tradition, nature, cities, relaxation, art and the outdoors.
Through its interactive website, visitors are persuaded to craft their own "virtual tours" by answering a few questions, and the site then serves up a "personalized video" that takes into account all the desires a traveler registered on the site. Among the locations filmed are: Okinawa, Ehime, Kagawa, Hiroshima, Tottori, Shimane and of course, the most well-known sites of Tokyo and Kyoto.
"Japan has four seasons and many traditional and new festivals and events throughout the year. Besides the popular cherry blossom in the spring and foliage in the fall, you can enjoy winter sports with power snow or hike at one of 34 national parks in Japan," said Naohito Ise, Executive Director of the Japan National Tourism Organization, New York Office.
While the visitor count among Americans had edged up to 1.3 million, the 31.9 percent rate of repeat visitors is impressive. In an effort to reach out to the U.S. market, the JNTO has conducted extensive research and found that cuisine, tradition and relaxation top the list of desires among Americans considering visits to Japan.
To bring agents into the loop, the JNTO has prepared convenient e-learning programs. When the courses are completed with full certification, agents can join fam trips and attend seminars. The segments include profiles and information on niche interests that play a role: culinary tourism, spa/wellness and design/crafts.
Many adventures, multiple visits
Grasshopper Adventures, which runs several cycling tours in Japan and all across Southeast Asia, has seen a rise in interest in Japan across the globe. Adam Platt-Hepworth, founder of Grasshopper Adventures said, "The amazingly hospitable Japanese people make it a multiple-visit country for many."
Even inveterate skiers may not know that, while snowfall is unpredictable in a number of venues around the world, it is not only reliable in Japan, but the country's slopes have exceptional powder conditions, high-quality accommodations and an exotic cultural and après ski experience, according to the product development team at InsideJapan Tours. From snowshoeing to private igloo-building lessons, and venturing out to find the famed snow monkeys of Yudanaka Onsen, InsideJapan Tours tailors Self-Guided Adventures on and off the slopes.
Though travelers on cruise itineraries may visit a few port cities and destinations, two-thirds of Japan's terrain is mountainous, and many of the best sights are tucked away in the interior, so InsideJapan Tours' itineraries feature rich add-on land tours that cater to niche interest markets, such as an eight-day itinerary that showcases ancient temples.
New hotels coming online
Right after Travel + Leisure magazine announced it had chosen Japan as the 2018 destination of the year, the country announced a long list of openings and renovations on properties coming online in 2019 and 2020. Next year will see the debut of new accommodations such as the ACE Hotel in Kyoto and the Ritz Carlton in Nikko and Niseko. Additionally, more authentic Japanese boutique properties, in the same vein as the recently opened Kyono ondokoro and the Kamakura Cocon, are expected to open next year.
The big hotel news is in Nikko, with the highly anticipated debuts of two luxury properties — the Nikko Fufu Resort and the Ritz-Carlton Nikko— both of which will open in 2020 in time for the Tokyo Olympics. Fufu is a luxury Japanese ryokan chain, which already has a popular property in Atami and is a member of the Ryokan Collection. Both of these properties are owned by Tobu Railways, which also owns Tokyo Skytree (the tallest building in Japan).
Shibuya, a city that is undergoing an enormous redevelopment plan that is expected to be completed in 2027, is home to the Shibuya Stream EXEL Tokyu Hotel that just opened this fall in the new Tokyu Stream Building (which also just opened this fall), and that shares a building with Google Japan. Set in the former Shibuya Southern District where the Shibuya River emerges, the property mimics the streets of the city, with plazas, shops, and eateries that take advantage of the riverside views.
Not long ago, Hyatt sponsored the AFAR Experience in Japan due, in part, because of its extensive expansion in Japan. So, Travel Market Report spoke with Hyatt to find out what it is about Japan that inspires such deep investment.
According to Robert Hamer, general manager at the Hyatt Regency Kyoto, "For many years, Hyatt has respected Japanese local culture and indigenous traditions and has actively incorporated local elements and history into hotel concepts and design." One of the most notable examples is Hyatt Regency Hakone, which opened in 2006, and is a mountain resort that integrated a Japanese traditional "onsen" (a Japanese hot spring) into an international hotel.
Hyatt brand banners fly from Park Hyatt Tokyo, Andaz Tokyo, Grand Hyatt Tokyo, Hyatt Centric Ginza and Hyatt Regency Kyoto. The Hyatt Seragaki was recently opened in Okinawa while Shiki Niseko: Hyatt House Niseko was completely renovated.
Coming online in 2019 is the first Hyatt Place in Japan, called the Hyatt Place Tokyo Bay, in Chiba Prefecture, near Tokyo Disney Resort; by November, the Park Hyatt Kyoto will open; following that, the Park Hyatt, Niseko, Hanazono (Hokkaido) will open in December. By 2020, the Hyatt Regency Yokohama is expected to open in the Spring; while by mid 2020, two more properties will debut — Hyatt Centric and Hyatt House (two different hotels) in Kanazawa.
Japan might well boast (although it is not in its character to do so) the best train rides, the most fabulous fall foliage, cruises, festivals, skiing, island-hopping, restaurants, and simply the most stunning corners of natural beauty in the world.