Dream Hotel Group's CEO Jay Stein on the Hospitality Industry's Road to Recovery
by Jessica Montevago /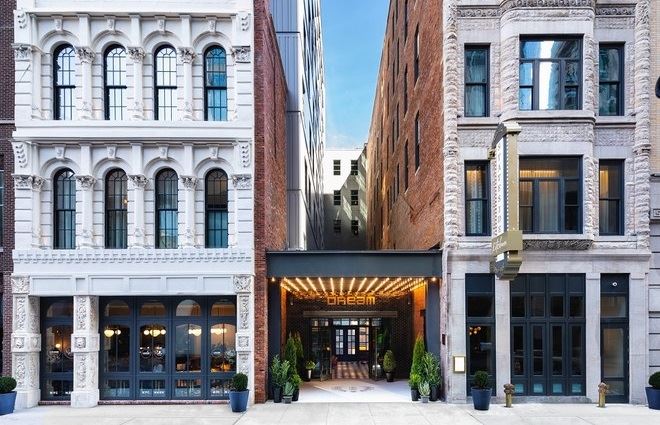 The hospitality industry has been one of the hardest hit throughout the coronavirus pandemic. According to the American Hotel & Lodging Association (AHLA), leisure and hospitality accounted for 39% of all jobs lost since the onset of the pandemic—more than any other sector. Hotels will remain nearly 500,000 jobs below the industry's pre-pandemic employment level of 2.3 million employees in 2021.
"Hospitality suffered mightily," Dream Hotel Group's CEO Jay Stein told Travel Market Report. For hotel owners, while the PPP provided some relief, "I think the government should structure a real estate tax bill, either waiving them or give them some type of relief" to help them build back, Stein said. "Some of them will close for good, but the majority will get through it." These hotels were still required to pay real estate taxes, even when closed, something which "disproportionately affecting smaller hotel brands."
Without a federally mandated relief, cities and states have individually implemented programs to varying degrees. In March, for example, a coalition of hotels and City Council members is asking Mayor Bill de Blasio to suspend the 18% interest rate that hotels will be charged for late property tax payments until vaccines reach critical mass for the collections to begin. As part of Washington D.C.'s March 17 COVID-19 Response Emergency Act of 2020, it extended the due date for "2020 First Half" real property taxes for hotels and motels to June 30, 2020.
Stein predicts that most markets in the U.S. will bounce back to where they were and even stronger due to the pent-up demand. "Nashville, Austin, and Miami, I think those will bounce back fairly quickly in 3-12 months to regular levels, but convention hotels will take a couple of years longer," as big companies are not allowing people to travel just yet. Stein believes, though, that people working for smaller companies will start to travel again once they get a second shot.
"In New York City, things will be a little different. It will take a bit longer, once restaurants, museums, and theaters are back fully there will be a lot of leisure demand," Stein said.
The occupancy rate for New York hotel rooms was just 36% in December, down significantly from 88% a year prior, according to lodging data firm STR. Around 47% of the city's 700 hotels are smaller businesses, with 150 rooms or less.
Stein called for a revival of the city amid the hit it took during the pandemic through "innovation from the government but even businesses, with a forward-thinking team and intellectual city planning.
Dream Hotel Group's continued growth
"It has been a tremendous effort, dealing with openings and closings, food and beverage, and still growing as a company with five hotels opening in 2021," Stein said. Each is in different stages, set to debut over the course of the year.
Dream in Qatar will open by the end of the year or early next year, as it's an "important part of World cup in 2022," Stein said.
Located in the Catskills in upstate New York, the Chatwal Lodge will begin welcoming guests by "the end of May or so." The luxury retreat is a sister property to the Manhattan original.
The By Dream Hotel Group brand, a collection of independent lifestyle hotels, will open The Beach Club by Dream Hotel Group Tulum "sometime in the summer or fall."
Margaritaville Resort will bring its sense of escapism to Times Square in New York City on May 21. Dream Hotel Group is a part investor and will be managing the property.
Set in a 700-acre forest in Antoing, Belgium, the 188-cabin Your Nature: An Unscripted Eco Resort Belgium will open by the end of the year.
Other major properties the company has down the pike, including a 90-room hotel in Turks and Caicos opening in 2022 and a 450-room luxury lifestyle hotel on the Las Vegas Strip in 2023.