Hilton and Playa Hotels Team for Yucatan All-Inclusive Resort
by Jessica Montevago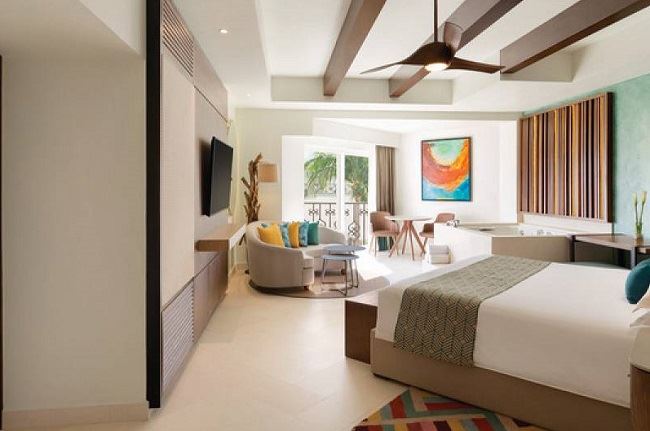 Hilton is adding to its growing portfolio of all-inclusive resorts through its partnership with Playa Hotels & Resorts.
The latest addition, the Yucatan Resort Playa del Carmen, under the Tapestry Collection by Hilton brand, is scheduled to open in May 2021.
Formerly the Live Aqua Playa del Carmen, the boutique resort has 60 rooms spread over four floors, a restaurant, sushi bar, rooftop pool and bar, spa, and fitness center. It's located just minutes from the beach, on Playa del Carmen's Fifth Avenue.
The adults-only Yucatan Resort Playa del Carmen will be Hilton's second all-inclusive resort run by Playa in Playa del Carmen.
Playa entered into a strategic alliance with Hilton in 2018 and currently operates the Hilton Rose Hall Resort & Spa in Jamaica, the all-inclusive Hilton La Romana resort in the Dominican Republic, and the Hilton Playa del Carmen in Mexico.
Over the past decade, the all-inclusive resort segment has been rapidly expanding to include more luxury products, a trend that has been lucrative for the region. All-inclusive resorts in the Caribbean region generated revenue of $3.8 billion in 2017, up from $2.2 billion in 2012, according to lodging data firm STR.
Seven other resorts are planned to be renovated and rebranded by 2025 under the alliance. The converted properties will allow guests to earn and redeem points through Hilton Honors.