Adria Airways Files for Bankruptcy
by Daine Taylor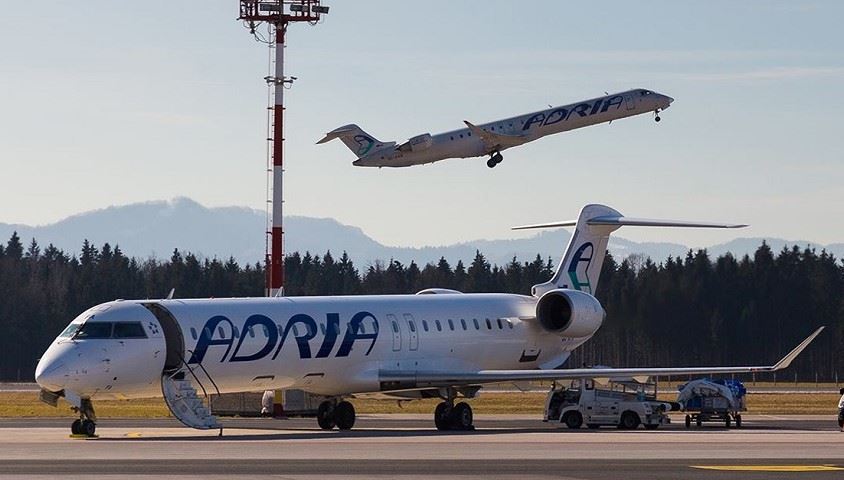 Adria Airways, the Slovenian flag carrier and charter service, has ceased operations and filed for bankruptcy, citing financial insolvency. The airline is the latest to collapse following a disturbing trend among European airlines like Thomas Cook and XL Airways.
On Monday, Sept. 30, the company announced in a statement on its website that it will cancel all scheduled flights due to the initiation of bankruptcy proceedings.
"Bankruptcy proceedings were initiated by the management of the company because of the company's insolvency and based on the Slovenian Financial Operations, Insolvency Proceedings, and Compulsory Dissolution Act (ZFPPIPP), which obligates the management of a company in the position of Adria Airways to file for bankruptcy proceedings of the company."
Adria Airways had 58 years of experience in charter and scheduled services, connecting Slovenia to numerous European destinations. The majority of Adria Airways' business was in scheduled flights, while charter flights mostly connected Slovenia with holiday destinations in the Mediterranean.
Its modest fleet consisted of three Airbus A319, nine Bombardier CRJ900, two Bombardier CRJ700ER, and six Saab2000.
The Prime Minister of Slovenia, Marjan Sarec, hinted at the possibility of a new carrier replacing Adria, but has not reached any decision as of yet. "Although we expect difficulties, the aim is to maintain Slovenia's connection with the world, especially for tourism," said Sarec.
Adria's shuttering has left a gap in the Star Alliance network, and airlines are scrambling to provide coverage in its place. In fact, Brussels Airlines has already stepped in to help maintain Star Alliance's connections to the Slovenian capital Ljubljana, just 24 hours after Adria ceased operations.
The Belgian carrier says it will provide service six times a week from Brussels beginning in November, using Airbus A319s configured with 141 seats.