Extreme Heat in U.K. Causes Runway at One of London's Airports to 'Lift'
by Daniel McCarthy /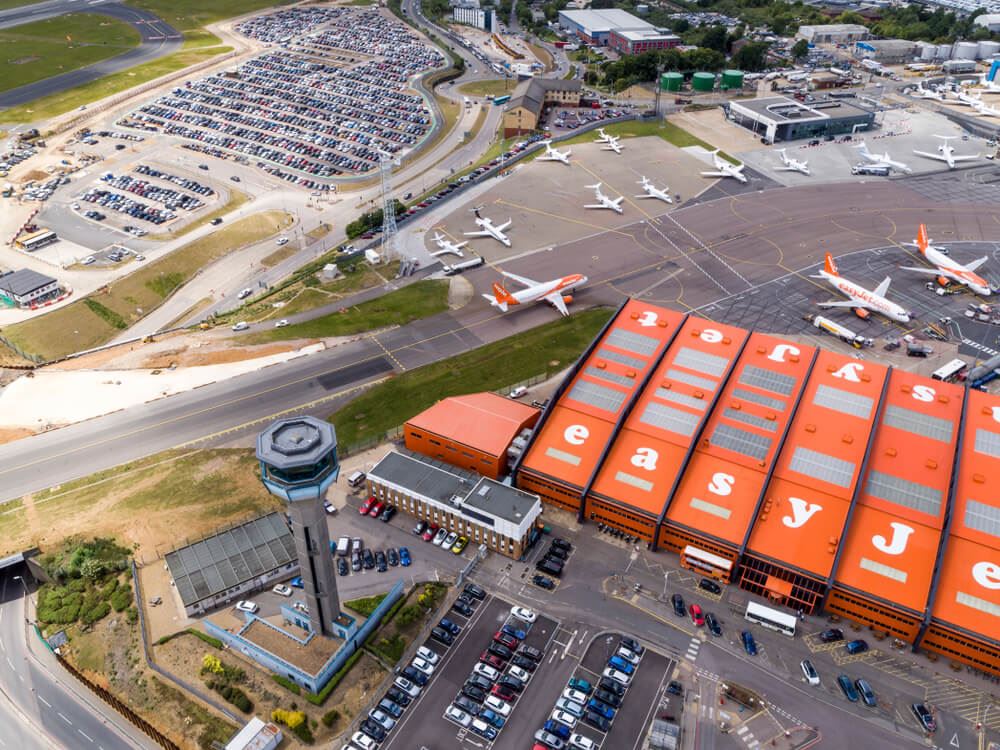 Extreme heat in the United Kingdom managed to impact flights at one of London's passenger airports on Monday.
London Luton Airport, the fourth largest London airport behind Heathrow, Stansted, and Gatwick, was forced to close a runway on Monday as temperatures in the city reached close to 100 degrees Fahrenheit.
Prior to the incident, Luton had warned travelers that, "with increasing temperatures today and tomorrow, don't forget to take an empty water bottle with you through security, to refill once you're through." What it had not warned travelers about is how extreme heat could affect its operations.
Early in the afternoon on Monday, Luton confirmed that it was forced to suspend flights following a "surface defect" on the runway.
"Following today's high temperatures, a surface defect was identified on the runway. Engineers were called immediately to site and repair works are currently in progress to resume operations as soon as possible. We would like to apologize for the inconvenience caused," Luton tweeted.
The issue had been that "high surface temperatures caused a small section to lift," Luton said later in the day.
The problem was resolved fairly quickly—the runway reopened to departing flights at 5:40 p.m. GMT and then to arriving flights shortly after—and no other London passenger airport reported similar issues.
However, temperatures in the U.K. rose even further on Tuesday—the country registered a temperature of 104.4 F, breaking the record for the highest temperature ever recorded in Britain (101.7 F), according to the U.K. Met Office. Still, no further issues at Luton were reported as of Tuesday afternoon.