Food and Drinks at New York City Airports Just Got Less Expensive
by Daniel McCarthy /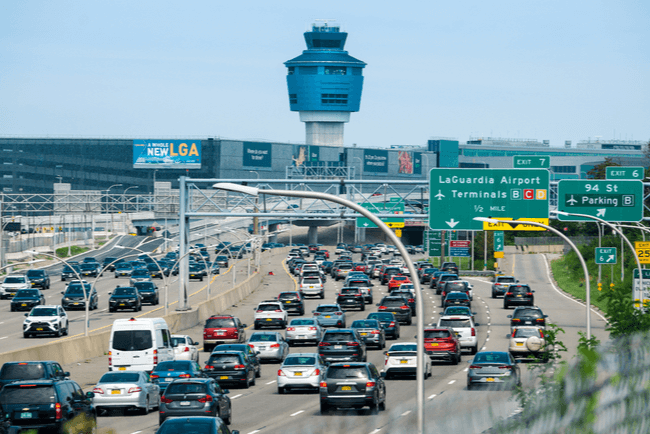 Just under a year since a story about a $27 beer at LaGuardia Airport Terminal C went viral, things are changing at New York City airports.
The Port Authority of New York and New Jersey, the state agency that governs LaGuardia Airport, John F. Kennedy Airport, and Newark Liberty Airport, this week released a 35-page report that reaffirmed policies for vendors inside those airports to specifically try to stop price gouging.
While it does not necessarily mean food and drinks, including liquor and beer, at the airports will suddenly become affordable, it does, hopefully, mean that stories like that July 2021 story about $27 priced beers will go away.
The report came after a review by the Office of Inspector General in New York found "certain violations" of that street price policy, including some vendors charging "the totally indefensible amounts of $23 or $27 (depending on size) for a beer," the report says.
The Port Authority's policy is that concession prices at those airports cannot be more than 10% higher than off-airport "street prices." The report found that the street-price policy was "too vague" in some instances, allowing for that price gouging to occur, and was simply violated in other instances.
The Port Authority not only updated the policy with more specific terms this week, but also announced that lower-priced "value items" have to be available at every concessionaire in those airports, meaning that not only do vendors have to stop price gouging, but they also have to have lower priced items available.
It also said that it will continue to monitor and enforce its policies.
"All airport customers should rightly expect that policies which limit the pricing of food and beverages at concessions will be followed and enforced," said Port Authority Chairman Kevin O'Toole.
"Nobody should have to fork over such an exorbitant amount for a beer. The Aviation Department's new compliance and enforcement measures announced today make it crystal clear that all prices at concessions will be routinely monitored to ensure they are aligned with the regional marketplace. And all airport customers and concessionaires should expect tough pro-active enforcement going forward now that these revised standards are in place," he added.
The Port Authority is also asking consumers to help keep vendors in check, asking all "customers who suspect pricing violations are encouraged to report them via social media and tagging the relevant airport (@EWRAirport, @JFKAirport, @LGAAirport)."