London City Airport Becomes First Major U.K. Airport to Drop Liquid Carry-on Rule
by Daniel McCarthy /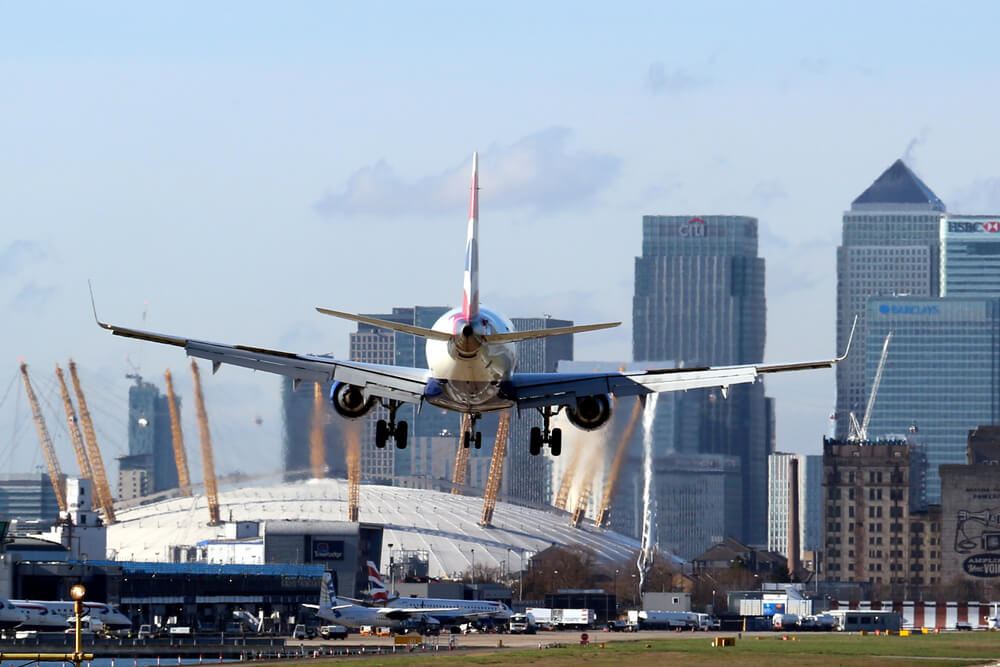 Is London City Airport kicking off a new era for international airport security?
The airport, a regional airport located six miles east of the City of London, became the first major U.K. airport to drop its 100-milliliter liquid rule this week.
The news means that passengers traveling through London City will now be able to carry liquids of up to 2 liters in their carry-on, something they haven't been able to do since the liquid rule was implemented in the U.K. in 2006.
The move was made possible by the addition of new high-tech C3 security scanners at checkpoints, which London City Airport says will help its goal of getting passengers through security, start-to-finish in under three minutes. Aside from the liquid rule being dropped, the new scanners will also allow passengers to keep large electronics, including laptops, in their bags and toiletries no longer need their own separate bags.
That is welcome news for travelers who experienced delays at security when traveling through London airports last year, so much so that Heathrow was forced to institute a temporary daily passenger cap.
London City is the second U.K. airport to make the move after Teesside Airport in Northern England did the same last month. By 2024, more major airports across the U.K. are expected to follow suit. Trials of the new scanners are now underway at the U.K. busiest airports, including London Heathrow and Gatwick Airport.
Still, even with the welcome news, there hasn't been any announcement of the move being made in North America. Both the Transportation Security Administration (TSA) and Canadian Air Transport Security Authority (CATSA) still have a 3.4-ounce, or 100-milliliter limit, on liquids going through security.
There have been hints that CATSA could soon look to implement the new security rules—CATSA told Global News late last year that it was trialing the new security scanners, but has also said that any big change like that would need to be phased in over time and no decision has been made yet.
The TSA currently does allow those with Pre-Check to keep liquids and laptops in their bags but has not teased any potential dropping of its larger liquid rule. It did, however, recently rule that peanut butter is a liquid.
"You may not be nuts about it, but TSA considers your PB a liquid. In carry-on, it needs to be 3.4oz or less," the TSA said in a recent post on its social media pages.