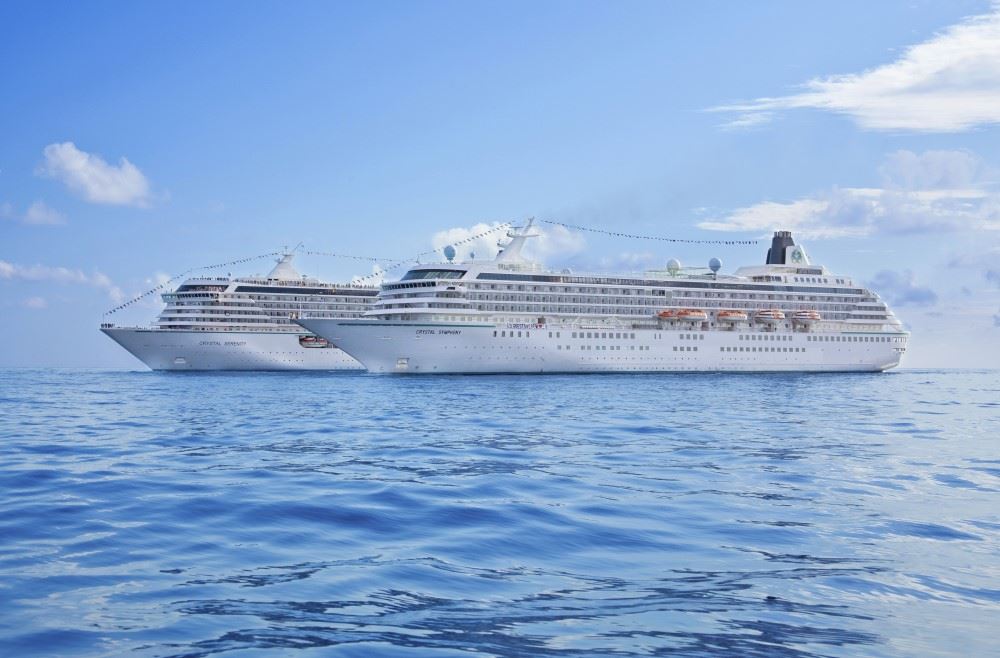 When Crystal re-launches later this year, it won't just do so with several familiar faces, it'll also have one of the previous Crystal's most iconic restaurants -- UMI UMA by Nobu Matsuhisa Restaurant and Sushi Bar.
Perhaps the most popular specialty dining offering onboard the previous Crystal Cruises, UMI UMA offers an array of Asian-inspired dishes including the Nobu-style black cod, grilled Chilean sea bass, Wagyu beef filet steak, and a large assortment of sushi.
"It wouldn't be Crystal without having one of the most popular restaurants UMI UMA back onboard when the new Crystal sets sail," said Bernie Leypold, senior vice president of hotel operations for Crystal. "Crystal's guests have come to know and love the exquisite offerings Chef Nobu has created specifically for UMI UMA and we are so grateful for Crystal to be the only cruise line with a Nobu restaurant at sea."
As before, guests can enjoy one complimentary reservation per person, per cruise, for sailings of 11 days or less. For sailings of more than 11 days, two complimentary reservation are included. Additional reservations can be made while onboard for an additional fee and subject to availability.
The new Crystal returns on July 31, 2023 with the inaugural sailing of Crystal Serenity from Marseille for a Mediterranean cruise. Crystal Symphony's first sailing departs September 1 from Athens.