Seabourn Cruise Line Announces Plans to Add Two New Expedition Ships
by Daniel McCarthy /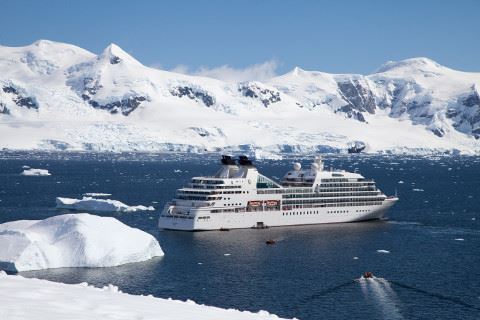 Luxury cruise line Seabourn is getting ready to sail into the expedition cruise market with two new expedition ships set to join the line in June 2021 and May 2022.
Seabourn made the announcement today, signing a contract with shipbuilders T.Mariotti and Damen, two shipbuilders that have formed a partnership to complete the project.
The 170-meter ships will carry 264 passengers in 132 suites, along with two submarines, 24 Zodiac boats, and kayaks. Both ships will be able to sail Arctic and Antarctic cruises.
In a statement, Seabourn president Richard Meadows called the announcement "a groundbreaking moment for Seabourn and for luxury travelers."
"The combination of immersive experience, fine accommodations, and sumptuous amenities offered by these new ships builds on the success of our current product lineup and further demonstrates our leadership as innovators as we continue offering the finest ultra-luxury cruises available," he said.
Onboard, guests can expect to be accompanied by wilderness experts, scientists, historians, and Zodiac operators on the sailings as the line looks to expand on its Ventures by Seabourn, an educational sailing program that offers Zodiac trips onboard.
More details on the ships, including design plans and ship names, will be released later this year. Full itineraries and booking details will be released in early 2019.
With the news, Seabourn looks to enter a luxury expedition market that is becoming increasingly busy with last month's purchase of a majority stake in Silversea by Royal Caribbean Cruises.