ASTA Still Advocating for Advisors as Majority of Members Still Haven't Received PPP Loans
by Daniel McCarthy /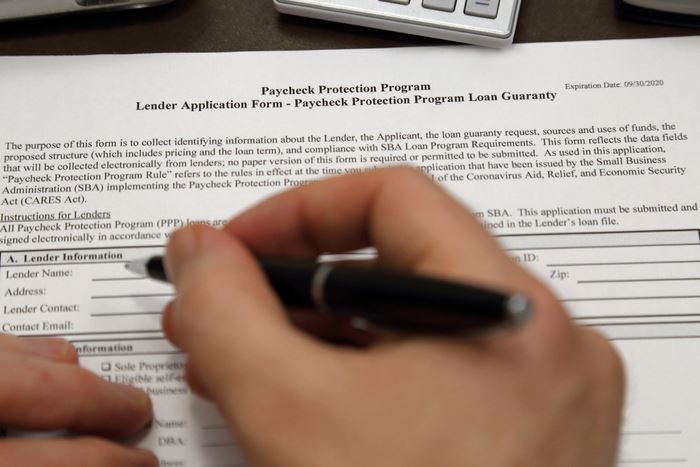 A survey that the American Society of Travel Advisors (ASTA) sent out last week showed that travel advisors and agency owners are still struggling to get some financial relief through programs launched and expanded in the CARES Act.
On an industry-wide webinar on Wednesday, ASTA president and CEO Zane Kerby said that the ASTA survey found that somewhere in the high 20% of members have qualified for and already received PPP loans and less than 29% have qualified for and received unemployment.
"That initial survey we fielded a week ago was extraordinarily unsatisfying," he said on the webinar.
ASTA has been working with the appropriate authorities on a number of the issues—pushing for even more funding for PPP loans, ironing out issues in the CARES Act, expanding PPP loans, and working with states to help push the unemployment systems to better include ICs—and is still providing resources on its member-portal.
The association is also continuing its work fighting for the travel trade to be part of any further relief bill passed in Washington D.C. in the coming weeks, and Kerby said despite the success ASTA has already had, "a lot of work remains, but ASTA is your voice in Washington and will continue fighting."
Part of that fight included communication with legislators during "Round 3.5" of the coronavirus funding passed—Round 1 was passed early in March and provided $8 billion to shore up hospital and healthcare resources across the country; Round 2 provided another $100 billion for those channels; and Round 3, passed in late March, included the CARES Act, the largest stimulus package ever passed by Congress.
Last week we saw "Round 3.5" passed by Congress. It added $484 billion in funding to the CARES Act's relief programs, including bringing money to smaller banks that would be able to have a higher level of participation in the program.
"That was a change we thought was really promising, to help some of our members have access to those funds if they are working through smaller banks," Kerby said.
It also added another $50 billion to the SBA's EIDL loans and another $10 billion for the EIDL grants.
Now, ASTA will look toward continuing its advocacy in Round 4 when the Senate returns on May 4, members of the House will not return on May 4. Which means that it will "likely be the Senate that takes the reigns on this," director of advocacy Genevieve Strand said.
Priorities during Round 4 will continue to be "focusing on the immediate needs of our members," including PPP tweaks (more money, an extension through December, a larger employee cap, five-year loan terms, flexibility on the eight-week "forgiveness clock," and equal treatment for ICs), additional funding for the ticket agent loans, which will impact the largest agencies who are unable to get relief elsewhere, and the inclusion of airline customer service commitments that ASTA targeted last month.
ASTA is also gearing up for National Travel and Tourism Week, which is coming next week, and National Travel Advisor Day, May 6. ASTA will celebrate travel advisors all through May and will be issuing travel advisor hero stories where advisors saved the day for their clients.
ASTA wants all of its members to join the conversation on social media with the hashtags #TravelAdvisorDay and #ASTAAdvisors. The association has opened its advocacy portal to also connect advisors with local lawmakers to ask them to join in supporting advisors.
It is also encouraging its members to share stories with their local media networks, including offering a custom Letters to the Editor tool that will allow members to submit a pre-written letter to their local editor in less than two minutes.