CLIA Calls CDC's Decision to Elevate Cruise Warning 'Particularly Perplexing'
by Daniel McCarthy /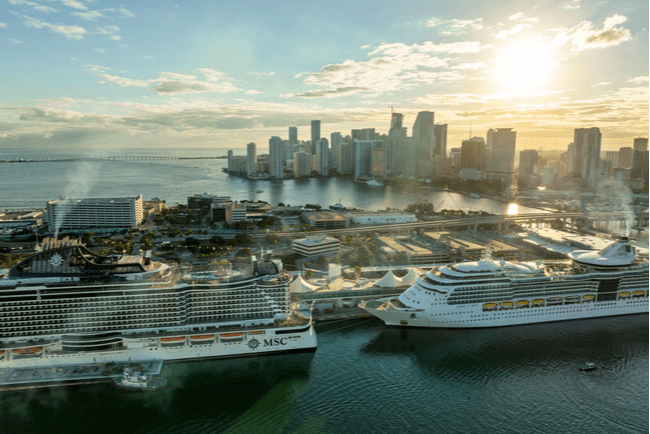 On Thursday, the Centers for Disease Control and Prevention (CDC), issued a new advisory for cruise ship travel, telling all travelers, regardless of their vaccination status, to avoid cruise ship travel in light of the new rise in COVID-19 cases.
"The virus that causes COVID-19 spreads easily between people in close quarters on board ships, and the chance of getting COVID-19 on cruise ships is very high, even if you are fully vaccinated and have received a COVID-19 vaccine booster dose," the CDC's new Level 4 warning, the highest level of advisory, reads.
While the CDC hasn't provided a total list of cruise ship infections, it does categorize ships by infection rate, with an investigation taking place if a ship reports cases in .10% of its passengers. The levels range from Green (no reports during the last seven days), to Orange (reports of infections but below the threshold of CDC investigation), to Yellow (infections meeting the threshold for investigation), and Red (sustained transmission of COVID-19).
According to the CDC's list, just three ships meet the criteria for the Orange list, while the rest remain at either Yellow or Green.
The Cruise Lines International Association (CLIA) responded late last week, writing in a statement that "the decision by the CDC to raise the travel level for cruise is particularly perplexing considering the cases identified on cruise ships consistently make up a slim minority of the total population onboard."
CLIA added that the majority of cases onboard or either asymptomatic or "mild in nature, posing little to no burden on medical resources onboard or onshore."
CLIA, along with the American Society of Travel Advisors (ASTA) and the Association of Canadian Travel Agencies (ACTA), have long pushed against CDC restrictions on cruise ships, as infection rates in the industry have been lower than overall infection rates in the U.S.
"Cruise ships offer a highly controlled environment with science-backed measures, known testing and vaccinated levels far above other venues or modes of transportation and travel, and significantly lower incidence rates than land," CLIA's statement continued.
While there isn't a full set of data from the CDC, Royal Caribbean Group has released its findings when it comes to infections. According to Royal, since cruising restarted in June 2021, the company has carried 1.1 million guests with 1,745 people testing positive (a rate of .162%).