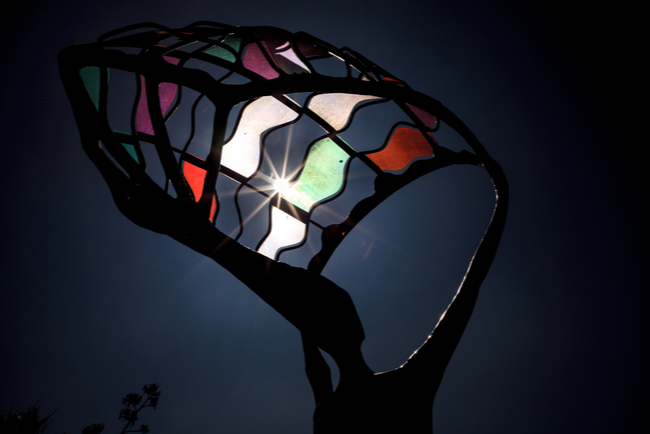 It's going to be a star-studded event on April 8, 2024. In fact, it's expected to be the biggest mass travel event ever in the United States. Get ready for the next total solar eclipse to visit North America.
The duration of totality will be up to four minutes and 27 seconds, almost double that of The Great American Eclipse of August 21, 2017. And while the 2017 total solar eclipse was witnessed by 20-million-plus people from Oregon to South Carolina, the upcoming 2024 eclipse is expected to be witnessed by many millions more.
Planning and bookings have begun
"Maine will be directly in the path of totality for the 2024 solar eclipse so we are expecting an influx of out-of-state and in-state visitors alike," says Chiara Moriconi, senior tourism officer, Maine Office of Tourism. "Some communities have been planning for this event since 2021, and are well on their way to host 'eclipse chasers," she says. "Hotels started receiving reservation requests last year when and many see bookings already."
Towns in Maine including Houlton, Jackman, and Greenville will experience a significant surge of visitation during that weekend and the Office of Tourism has been providing vital information it has collected from other states and local astronomers who have previously witnessed such an event, says Moriconi. Communities are working closely with local traffic and safety agencies, restaurants are preparing special menus and merchandise is being produced. There's even a marathon planned for that day in Millinocket and the town of Houlton will offer tours of the renowned to-scale solar system which runs along Route 1.
The Maine Office of Tourism will provide visitors with solar eclipse glasses, says Moriconi, and Visit Maine will include updated safety, lodging, and event information.
The countdown is also on in Buffalo, New York—Buffalo is in the path of totality, along with nearby Niagara Falls.
"Work is underway to begin planning events, hotel packages, and more," said Brianna Francis, spokeswoman for Visit Buffalo on Niagara. "April will bring perfect spring weather to make a full vacation out of the experience with plenty of hotels, dining, and things to do—like the Albright-Knox Art Museum, the Buffalo Wing Trail, Frank Lloyd Wright Architecture, and so much more."
Keep an eye on the Visit Buffalo on Niagra website for updates.
Also in New York, Lake Placid's High Peaks Resort in Lake Placid will be throwing a party with live music to celebrate the eclipse, and is in the process of developing packages to promote the dark sky regions of the Adirondacks in the lead up to the eclipse and packages for the event itself, says a spokeswoman for the hotel.
In the Midwest, a path-of-totality hotpot will be Cleveland, Ohio. The eclipse will last just under four minutes in Cleveland, which is one of the longest durations for major cities in the path. "With unobstructed views over Lake Erie or in the acres of green space throughout the area and special programming from local science institutions, including NASA's Glenn Research Center and Great Lakes Science Center, Cleveland is an ideal location to witness the celestial event," says Nick Urig, spokesperson for Destination Cleveland.
As travelers make plans for the event, Destination Cleveland, NASA Glenn, and Great Lakes Science Center have launched an online hub featuring a countdown clock, information on the path of totality, and an email sign-up for information as it becomes available, says Urig. And as the event nears, the hub will expand to include details for local celebrations and viewing events, he says.
And Austin, Texas, is a perfect perch for eclipse tourists, says Gavin Miller, senior vice president, Travel Edge.
Miller suggests staying in town at a spot like the Austin Proper Hotel—voted one of the world's top 20 new hotels by Forbes, and within an hour's drive to Hill Country, for an optimal viewing site of the total eclipse.
Miller recommends arriving a couple of days prior to the big event "to account for any travel delays and to experience a bit of the city and the buzz around the eclipse before it takes place." He also noted that a Travel Edge Personal Travel Designer can arrange for a private driver to take eclipse chasers to ideal viewing locations, and even provide "appropriate eyewear."