Swift Moving Legislation and Supplier Policy Developments Leave Agents Waiting
by Richard D'Ambrosio /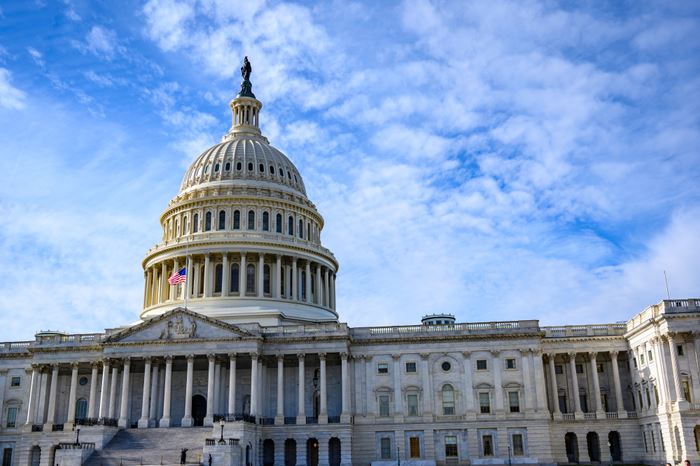 The American Society of Travel Advisors (ASTA) is pressing Congress for $7.7 billion in grants, and $6 billion in loans, immediate income replacement relief for travel advisors.
On their now Monday weekly COVID-19 emergency conference calls, officials from the American Society of Travel Advisors (ASTA) updated members and the media about a number of initiatives that could help provide short-term capital sources to get them through the shutdown of the U.S. economy.
With large travel industry suppliers, including the airlines and cruise line companies, seeking hundreds of billions in loans and grants, ASTA is seeking a portion of that financial assistance for travel advisors. The two main political parties are considering this funding among other, sometimes competing, legislative priorities, like tax holidays, extended unemployment benefits and monthly grants to American households.
ASTA President and CEO Zane Kerby described the industry as "suffering from a once in a generation demand crisis and market failure," and said he has read 80 pages of member comments about their current lives and the lives of their businesses, submitted through an ASTA survey last week. "It was heartbreaking," he said.
ASTA said members and other supporters submitted a record of more than 23,000 phone and email messages to Congress through ASTA's advocacy page, supporting the organization's financial requests.
"This first request assumes travel agencies will need at least 50 percent of our income replaced this year," Kerby said. ASTA's requests were endorsed by a number of industry associations.
ASTA executives described Congress' current round of proposed $2 trillion in funding "the biggest piece of legislation in U.S. history," following a first two rounds of approximately $120 billion in COVID-19 emergency financial assistance.
"We expect them to pass something massive this week," said Eben Peck, ASTA executive vice president, advocacy, but the legislation being debated is a "bit of a moving target. Negotiations are moving fast. After the better part of two weeks, we're calling anyone who will pick up our calls."
That's partly due to Congress itself being in chaos, with the Capitol building now closed off to only elected members and select staff. At the same time, some House and Senate members are in self-imposed quarantine, so Congress will need to address rules originally established in the 18th century. "There's chatter about changing rules and voting remotely, so they can vote from home," Peck said.
No matter where Congress lands on the next round of relief, Peck and others in ASTA believe that there is "likely to be more legislation down the pike," he said.
Part of the current round of legislation is some $425 billion in low/no-interest loans for any "United States business that has not otherwise received adequate economic relief in the form of loans or loan guarantees provided under this act," for losses incurred directly or indirectly as a result of the Treasury Department's definition of coronavirus impacts.
One of the issues that could impact travel advisors is whether Congress will allow travel agencies to "double-dip" into both the traditional Small Business Administration (SBA) emergency loan program, and new programs currently being considered in the latest legislative round.
"It's hard because we don't know what the final bill will include right now," Peck said, describing the rapidly moving legislative environment "unprecedented." He and other ASTA executives were only able to review the latest draft legislation worked on over the weekend about an hour before ASTA's Monday call.
"We're not sure how this would interact with the existing SBA Economic Injury Disaster Loan program. Right now, it looks like if you used the interruption loans, you couldn't get that one as well."
The existing SBA Disaster Loan Assistance program offers loans for businesses specifically impacted by the COVID-19 economic shutdown. Borrowers can access up to $2 million for "economic injury," for up to 30 years, at an interest rate of 3.75%. Travel advisors who qualify can apply here.
ASTA senior vice president and general counsel Peter Lobasso advised: "If you don't need a loan immediately. You might want to hold out a bit longer to see how the dust settles."
He also reminded advisors to look to their home states who also might be exploring loan and grant programs of their own. ASTA also is looking for Congress to extend SBA Loan forgiveness for some programs, and for unemployment benefits for ICs and the self employed.
Airline chargebacks, debit memos and rebooking policies equally vexing
While the industry is fighting for its share of government financial support, ASTA and others have been pressuring the airline industry to make their cancellation, rebooking and refund policies more flexible for consumers and agents alike.
"Supplier processes are fairly volatile and ever changing," said Mark Meader, ASTA senior vice president, industry affairs. "Some policies are improving. Some not so completely. In most cases, not quickly enough."
ASTA is pressing for the airlines to protect commissions and incentives on all exchanges, refunded tickets or rebooked flights, and to advise travelers to contact their advisor for refunds and exchanges, versus attempting to perform these actions on a carrier's website.
The association also is recommending that all airline tickets be made fully refundable versus passengers being offered credits for future travel, and that all refunds for tickets booked by an advisor be processed through the Airlines Reporting Corporation.
Meader described how there were "a number" of suppliers "who have been very good about commission provisions. But it's volatile and changing every day." ASTA is trying to keep agents apprised through its COVID-19 web pages.
Some travel agents told Travel Market Report that some consumers are being spurred on to dispute travel supplier credit card charges by a widely viewed Good Morning America news report. These advisors said that the report, which TMR was unable to review by press time, encouraged consumers to dispute a travel supplier credit card charge for travel services they were no longer interested in receiving.
"It's no surprise the number of consumers disputing their charges with credit cards, given what is a very chaotic situation, as suppliers cancel service, and travelers cannot get timely responses to their inquiries," Lobasso reported on the Monday call.
He described how whenever a service is purchased and not rendered, a consumer is within their right to file a dispute with their credit card issuer within 60 days of receiving a billing statement. Not wanting to travel in the future, however, is not a legitimate reason to dispute a charge, Lobasso said.
Unfortunately, depending on the supplier and their willingness to fight a consumer, "chargebacks, can and will result in a debit memo assessed to the booking agent," Lobasso said. "That why it's important for you to educate clients on initiating a credit card dispute, and to try to get them to exhaust all other remedies first."
"The airlines are giving us the most heartburn," and Kristi McGown, Happy Place Travel – Cruise Planners. "It could totally bankrupt some people if they have a large volume of air tickets booked through a tour company, and the client disputes the charge."
Airline ticket credits are also causing some travelers difficulty in rebooking cancelled trips. McGown told the story of a friend (not a client) who purchased four tickets to accompany her son's college football team to Europe this summer. The family purchased the $4,000 worth of airline tickets in February for the now cancelled June trip. However, the carrier's policy is to allow rebooking only for trips within 12 months of the date the tickets were purchased.
"She's a single mom, with two children in college, and one in high school soon to graduate. So she is strapped for cash, and having that money back would be fantastic," McGown said. "Even if they rebook the trip for summer 2021, they still wouldn't meet the airline's current requirements."
One of ASTA's requests to the airline industry is that they extend rebooking windows to 12 months of the date of travel, and not date of purchase.
Lobasso also cautioned advisors who hold contracts for events or groups with hotels and resorts to seek out legal advice before trying to invoke a force majeure clause.
"While COVID -19 satisfies the definition, at least with respect to contracts entered into before the virus was common knowledge, the provision will vary from contract," he said.
For example, an event to be held several months from now will be viewed differently in a court of law, then a similar event next week. Likewise, city and state bans of gatherings of a certain number of people in place today may not be several months from now.