Ten Reasons to Appreciate Travel Advisors and All the Work they Do
by Daniel McCarthy /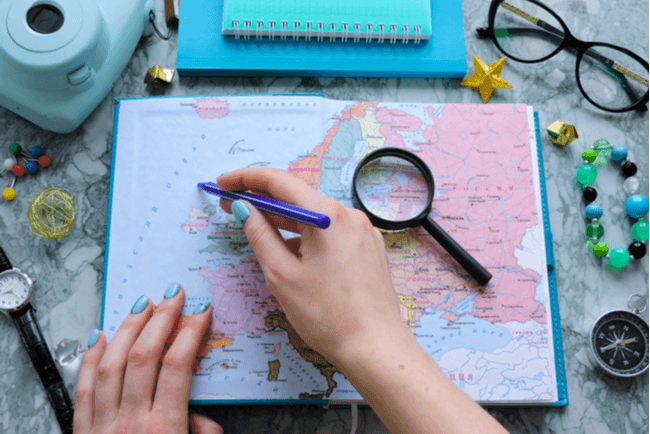 Today marks National Travel Advisor Day, the annual celebration of the work travel advisors do to help clients and support the travel industry. The day is part of National Travel and Tourism Week, a celebration of the industry that was established by a U.S. congressional resolution in 1983.
While TMR's mission is to highlight the work that travel advisors do all year round, today, and this week, is a special week for us and our readers as the industry continues its work to recover from the COVID-19 pandemic.
As we celebrate travel advisors today, here are ten reasons why the entire industry should be thankful for the work of travel advisors not just this year and last, but always.
1. They are driving the travel industry's recovery
According to the Airlines Reporting Corp. (ARC), travel's recovery is already well underway, even with corporate travel and international travel far below their normal volumes.
March sales, the latest month that the data is available, shows that net sales from ARC-accredited travel agencies totaled $2.8 billion in March 2021, an 82% month-over-month increase from February and the third consecutive month of positive sales growth, along with a 120% increase compared to March 2020.
"Our data shows leisure and online travel agency segments continuing to fuel the growth in airline ticket purchases," said Chuck Thackston, managing director of data science and research at ARC. "Airlines are matching this demand by adding more leisure-focused routes while corporate travel remains suppressed."
2. Advisors are vital to the cruise industry's continued growth
One of the themes of the cruise industry's surge pre-COVID-19 was that once a line was able to get a first-time cruise guest onboard, they earned themselves a regularly repeating guest. However, getting that first-time cruise guest onboard is not as easy as it sounds. That is where travel advisors come in.
According to advisors, most consumers who are thinking about booking their first cruise are more confused about pricing and it is up to the tireless work of travel advisors to explain cruise fares to them.
In fact, cruise lines have become increasingly more comfortable shifting to an all-inclusive fare that eases some of that confusion for consumers, makes advisors' jobs a little easier and raises commission levels for agents. Celebrity Cruises, for instance, made the move to an all-inclusive fare in November 2020 while Holland America, just recently, introduced its own premium all-inclusive package called "Have It All."
3. They are true "rock stars"
"Travel agents rock" has been the theme of Carnival Cruise Line's trade outreach for a number of years now, so much so that the idea for Carnival's traveling roadshow, AgentPalooza, came from the thought of "why not a rock tour where travel agents are the star?" Carnival's Adolfo Perez told TMR.
This week, Carnival is continuing that outreach with From Adolfo's Desk LIVE, an exclusive rewards points offer for advisors, and a new Travel Agent Rocks toolkit.
"At Carnival, we know that we couldn't do what we do without the amazing work that travel advisors provide for their clients each and every day," said Carnival's Senior Vice President of Global Sales & Trade Marketing Adolfo Perez.
"For nearly 50 years, travel advisors have been with us every step of the way and now more than ever National Travel Advisor Day provides us with the opportunity to let our agency partners know how much they are valued and appreciated. They are true rock stars!"
4. They are loyal to their clients and their partners
Avanti Destinations' CEO Paul Barry told TMR that when the tour operator was founded in 1981, its business model was exclusively business-to-business, something that remains three decades later because of both the work and the loyalty of its partners.
"Avanti Destinations' business model since its founding was and is business-to-business. We rely on travel advisors as our one and only distribution channel. We are grateful to them as our essential partners for their expertise as relationship-builders and advocates for their clients, and for their loyalty," he said.
5. They are the "extended family" for travel suppliers
Hilton last week launched a contest exclusively for its travel advisor partners that will give them a chance to win Hilton gift cards and more during the month of May. In a message announcing that contest, John Ryan, VP global travel partnerships for Hilton, told TMR that the idea behind the contest was "to show our travel advisor partners how appreciative we are for their support of Hilton and its 18 brands."
"After a year of uncertainty, we want to recognize and say thank you to our extended family. We are excited to have the contest coincide with the American Society of Travel Advisors' Travel Advisor Day, which Hilton fully supports as a Platinum Proud Sponsor."
6. Their success dictates the success of the industry
In the midst of the pandemic last summer, when travel was largely put on hold by almost every single travel supplier, The Travel Corp.'s (TTC) Brett Tollman told TMR that in order for the industry to recovery, the travel trade will have to survive.
"We need the success and survival of our advisors for us to be successful in the future too,"
"Advisors are needed more than ever to help get a refund together, to help choose the right destination, to know those protocols are in place in case something goes wrong, which companies operate more sustainable experiences, etc. I know, I still use an advisor for all of my travel, past, and future," he added.
7. They are the "backbone" of the industry
"Now more than ever, travel advisors are the backbone of our industry, and their trusted guidance and advice will be key to propelling our industry forward upon restart here in the U.S.," Michelle Lardizabal, SVP and Commercial Sales Officer, MSC Cruises USA told TMR this week.
"We are incredibly grateful to our partners for their resilience, dedication, and ongoing enthusiasm over the last year, and we want them to know that we are here to support them in any way we can to help rebuild their business. We know our partners are eager for our return, and with our success in Europe, we are ready to bring safe and enjoyable cruising back to the U.S. as soon as we're able."
8. They proved their worth during the pandemic
Because of the work that advisors did during 2020, Apple Leisure Group went as far as to proclaim 2021 the Year of the Travel Advisor because of how advisors worked for both clients and suppliers, a lot of time losing compensation to refunds and chargebacks, during the pandemic.
"Most of us know that this last year proved to the world the importance of the travel advisor," Jacki Marks, executive vice president of ALG, said. "We watched tens of thousands of travelers fend for themselves" and some to disastrous results, she added.
9. They worked without compensation for too long
2020 proved one of the toughest years in the profession's history because as COVID-19 began to impact travel, advisors worked to get clients home or cancel plans and chase down refunds, without being paid for their work. They did it, most often, simply because of their connection to their clients.
However, that is changing. After months of little to any commissions, and many commission recalls, many suppliers. Norwegian Cruise Line was one of those major suppliers to do so.
Norwegian's Katina Athanasiou told TMR that it would be paying commissions on all bookings "the minute they are paid in full" and it does not matter if it is a cash booking or an FCC booking. Commission payments will be sent out, starting this month, for all bookings right at final payment, for initial sailings and sailings in 2022 or 2023.
"It's a real positive change for us," Athanasiou said. "We're going to be getting revenue into the hands of our travel partners starting on May 1."
10. Surging suppliers rely on advisors to make a splash
Advisors have long been the best channel for new suppliers entering the market to gain market share because those suppliers know just how much influence a good has with their clients.
Costa Cruises, for instance, sports a 90% market share in the European cruise market, but a lot less in North America.
"We are at 90% of our business through our travel partners – we need them to tell our story, we incentive them to tell our story, we train them to tell our story," Knutson said.
"We have a terrific relationship with fewer accounts because of our scope—we do deal with a smaller group of trade partners but we have very aggressive commercial terms for them so it is worth it to ask the question [to clients]," he added.
"We would be nothing without our travel partners – they know it and the cruise industry knows it," he continued. "It has never been more prominent than now with Costa, so I think they are going to be strong."