ALG Vacations Wants Consumers to 'Plan with a Pro' in 2023
by Daniel McCarthy /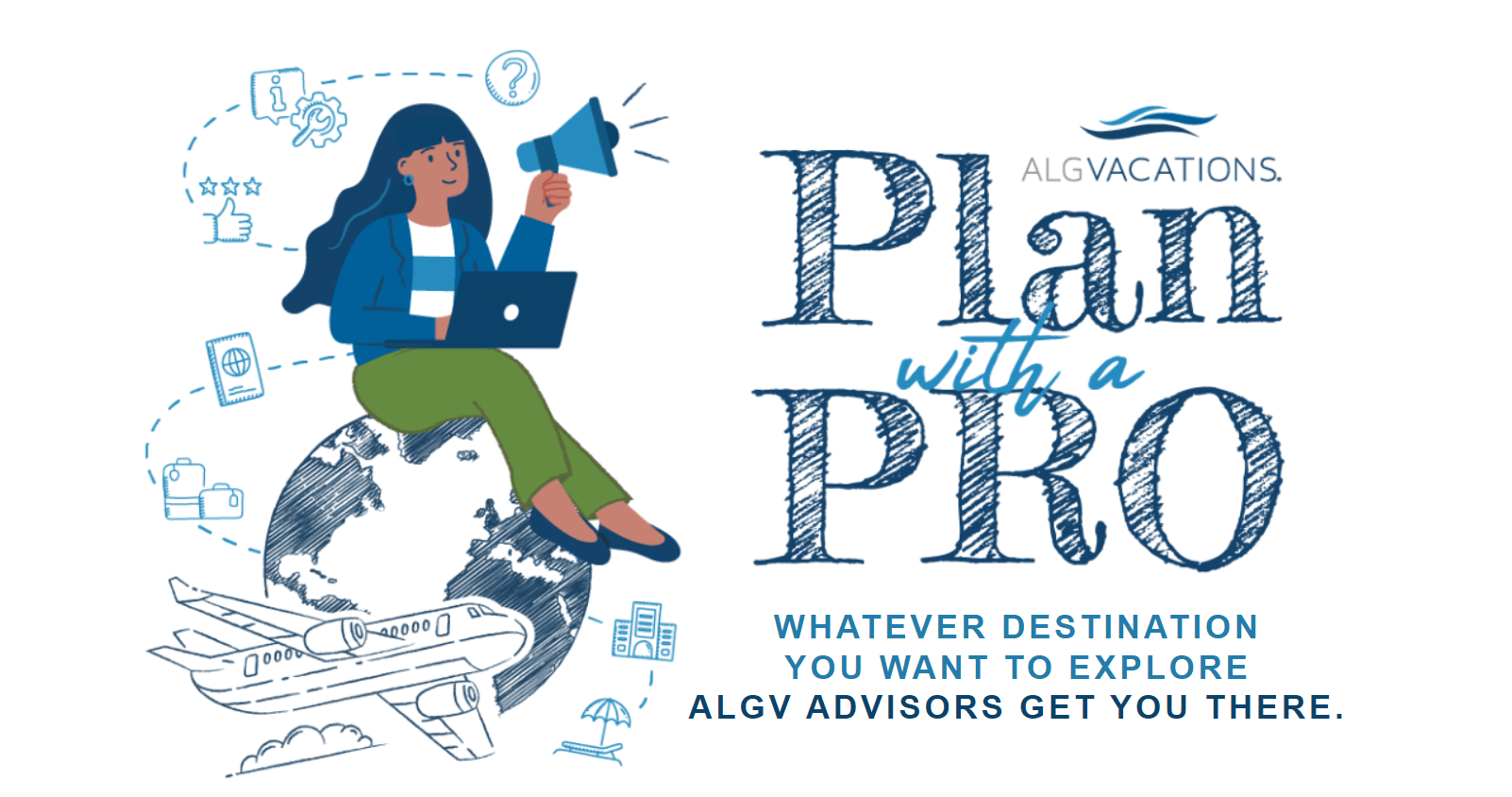 Following Year of the Travel Advisor in 2021 and Ask a Travel Advisor in 2022, ALG Vacations on Tuesday announced its third annual initiative to drive consumers to travel advisors.
For 2023, ALG Vacations is telling consumers to Plan with a Pro in '23, a campaign that executive vice president of trade brands Jacki Marks says is "more than a campaign—it's a movement to change the mindset of travelers, especially those who grew up with online travel sites and tend to book travel on their own."
"As the nation's leading group of wholesale tour operators, ALGV's backing of travel advisors provides credibility to consumers who may question the value of a professional's expertise," Marks added.
The campaign includes outreach to consumers about using travel advisors, along with an accompanying promotion and its first major sale (up to 70 % off) of the year. It also includes a refresh to its Travel Advisors Get You There website, one of the tools it uses to drive consumers to ALG Vacations-backed advisors.
The promotions will be supported by video campaigns on Facebook and ALGV's Tiktok channels that feature ALG Vacations-certified advisors, celebrities, and social media influencers, along with some more traditional broadcast media and PR efforts.
Advisors will also get some collateral of their own to support the Plan with a Pro promotion, including a new ALGV360° toolkit, new specialty Travelogues, a revamp of ALGVTravelBlogue.com that includes some agent-only original content, and Plan with a Pro merchandise.
The news comes just a couple of months after ALG Vacations released a new travel advisor specialist program called ALGVPro. The program, which is live here, gives advisors insight into the ALGV overall brand, how to use VAX VacationAcces, better ways to manage group bookings, and details on ALGV policies and platforms.
The program consists of five interactive certification modules, which, when completed, allow advisors to be certified as an ALGVPro and earn Travel Institute Continuing education unit credits (CEU). Advisors can then earn additional credits through electives.