Airline Ticket Prices Reached Record Low This Month
by Daine Taylor /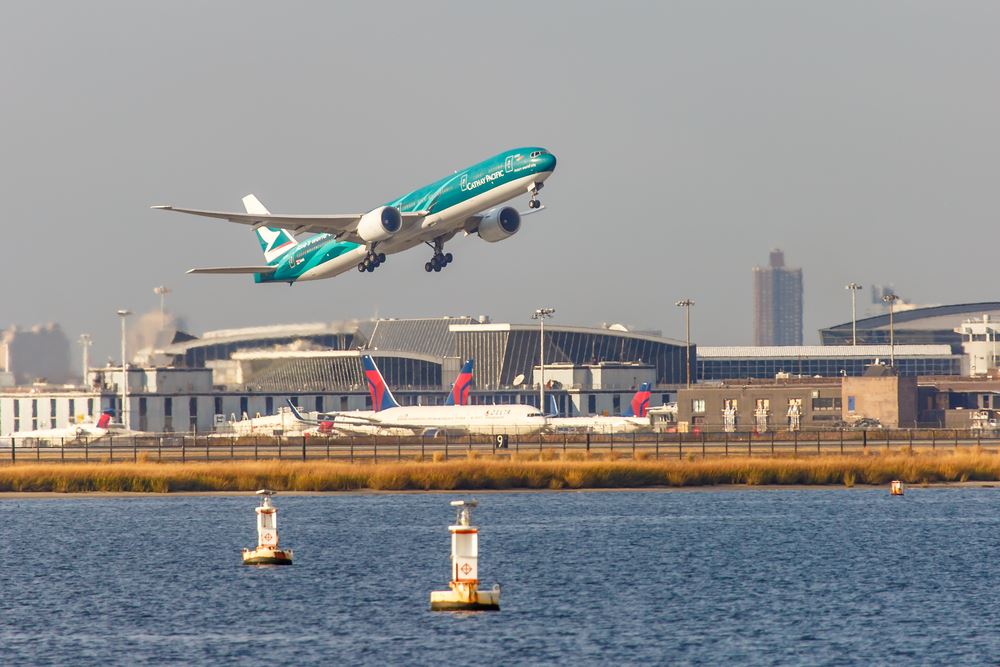 As travelers prepare for the holiday season, now might be the perfect time to book that flight for your next vacation. Hopper, the travel app that boasts it can predict future flight prices with up to 95% accuracy, has released its Consumer Airfare Index for October 2019, revealing that the prices of airline tickets are projected to reach their lowest levels since 2013.
According to Hopper, flights to domestic destinations in October will cost an average of $211, which represents a 3.1% decrease from this time last year, according to Hopper's Chief Economist Hayley Berg.
"This year, these low prices are compounded by the same factors we've seen pushing down prices all year," Berg said in an interview with NBC News. "Increased competition in the airline industry has driven airlines to expand their fleets and drop prices in an effort to capture a larger piece of the growing demand for travel. In addition to this, we've witnessed the continued entry and expansion of low-cost carriers into the U.S. market."
Domestic roundtrip flight prices are expected to remain low through the end of October, before spiking for a short period in November over the Thanksgiving holiday. Prices are predicted to drop again in December and January, as well, before rising again in time for spring break.

Rates at popular destinations are dropping, too
In addition to tracking the overall averages for consumer air fares, Hopper also calculated prices for popular American destinations where holidaymakers could see the most in savings.
Domestic destinations most likely to drop in price in October:

Photo: Hopper

And for those travelers looking for an international getaway, destinations throughout Asia, Europe, and South America are on sale this fall.
International destinations most likely to drop in price in October: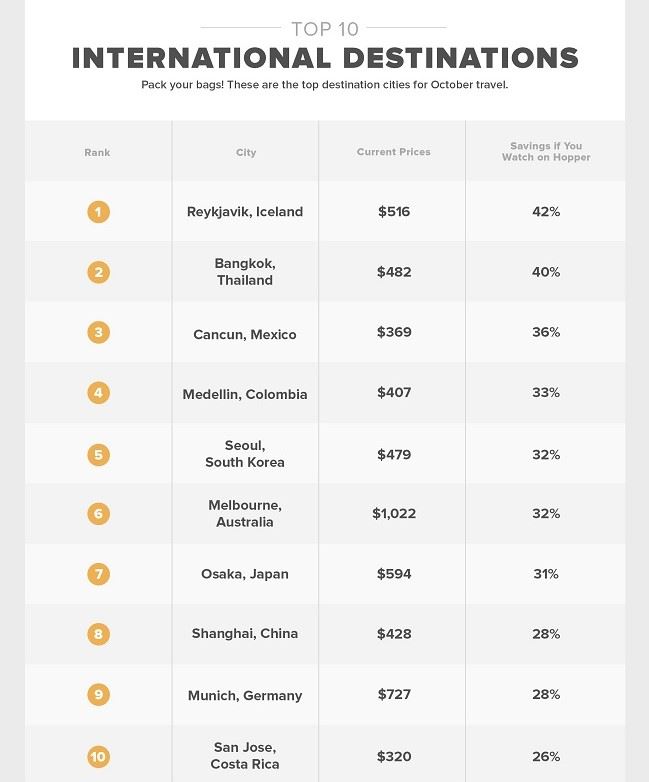 Photo: Hopper