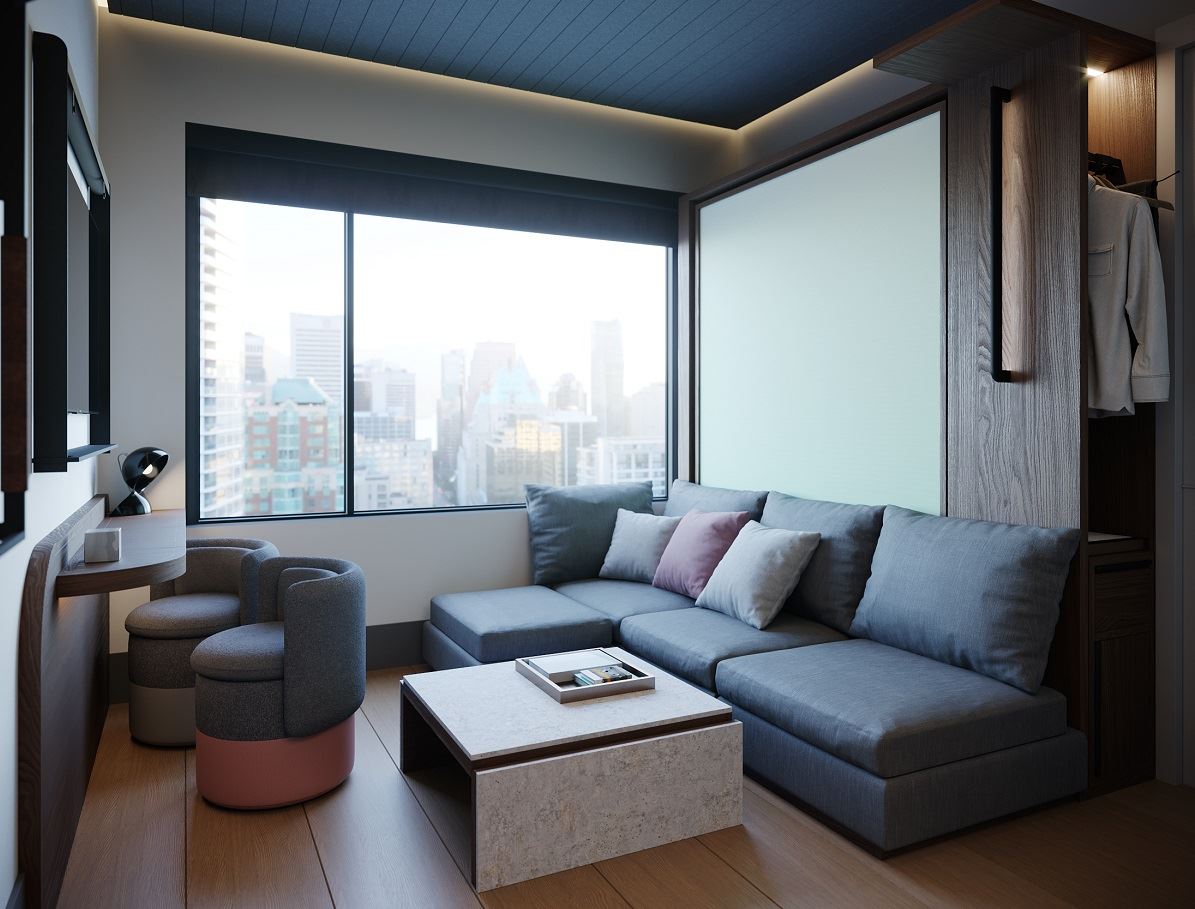 Hilton's newest brand, Motto by Hilton, will offer "a trifecta of centrally located, reasonably priced and less traditional lodging."
Hilton announced the urban micro-hotel concept on Tuesday, which will debut with the 100-bed Motto by Hilton in Marylebone, London, slated for a 2020 opening. Targeting urban destinations, Motto by Hilton has signed deals in Lima, Dublin, Savannah, San Diego, Boston and Washington, D.C.
Hilton said it will have "competitive rates," attracting more budget-conscious travelers.
The idea behind the brand, according to Hilton, is that travelers who stay in hostels do not like rooming with strangers and often book just with their friends or family. Catering to groups such as these, guests will have the option to book multiple connecting rooms in advance.


Three of the different room types available. Photo: Hilton
Hilton will also give guests the ability to split payments between more than one person at the time of booking.
With an average footprint of 163 square feet, flexible guestrooms will include space-saving features such as wall-beds, lofted beds, segmented shower and toilet stalls, and multi-functional furniture that can be discreetly stowed when not in use.
The hostel-like hotels will join similar brands such as Marriott's Moxy, Pod Hotels, Ian Schrager's Public, and AccorHotels' Jo&Joe.
Other amenities offered include a premium mattress; a Sleep Kit with eye masks, essential oils or vitamin bars; a white noise app; blackout window shades; and sound absorbing materials throughout the room.
Another feature of Motto, all rooms will include Hilton's "Connected Room" concept, allowing guests to control the TV, lighting, temperature, streaming, etc., from their mobile devices if they are Hilton Honors members.