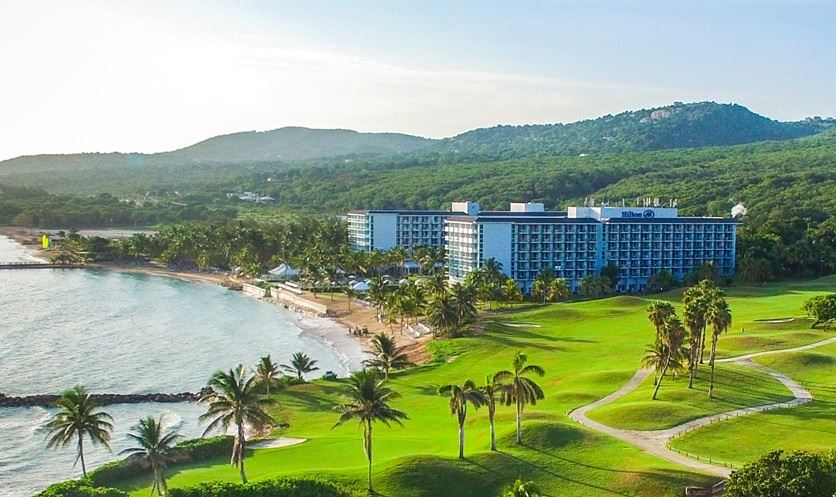 Hilton plans to increase its presence in the all-inclusive resort space. Through a partnership with Playa Hotels & Resorts, the world's second largest hotel company will bring 10 new all-inclusive resorts to the Caribbean, the company announced Monday.
Playa will convert two Caribbean hotels into Hiltons by the end of 2018: The Royal Playa del Carmen in Mexico and Dreams La Romana in Dominican Republic. The two new resorts, Hilton La Romana and Hilton Playa del Carmen, will have a combined 1,269 guestrooms.
Hilton and Playa plan to renovate and rebrand eight additional resorts in the Caribbean and Latin America by 2025. The converted properties will allow guests to earn and redeem points through Hilton Honors.
Hilton President and CEO Christopher Nassetta said the move is in response to the growing demand from guests "who are seeking attractive resort offerings." Hilton currently has 11 all-inclusive properties in its portfolio, including the Playa-owned and managed Hilton Rose Hall Resort & Spa.
"We look forward to capitalizing on the power of the Hilton brand, the strength of our respective development teams, and Playa's world-class all-inclusive management expertise, to accelerate the growth of Hilton's all-inclusive resorts," Fernando Mulet, senior vice president, head of development at Playa, said in a statement.
Over the past decade, the all-inclusive resort segment has been rapidly expanding to include more luxury product, a trend that has been lucrative for region. All-inclusive resorts in the Caribbean region generated revenue of $3.8 billion in 2017, up from $2.2 billion in 2012, according to lodging data firm STR.