MasterAdvisor Session October 20th at 1pm: How to Collaborate with Luxury Partners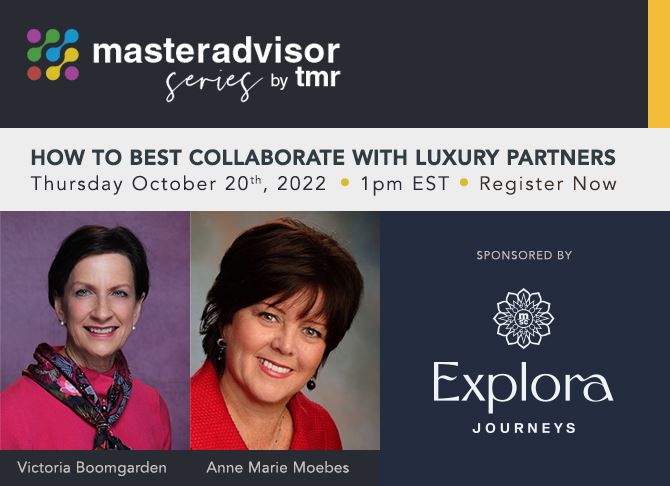 When you work with luxury partners what are your expectations of them and vice versa? Do you let them know what your needs are and vice versa? What are the expectations of your clients in regard to a luxury provider and the experience? When thinking of or beginning to collaborate with luxury partners, these are the questions you may be asking yourself.

Victoria Boomgarden, President of Elán Travel, recently founded her own company after a successful corporate career with some of America's leading travel agencies. She touts an encyclopedic personal knowledge of luxury properties throughout the world and connects clients with experts most suited for client requests. Join Victoria in a live conversation with TMR Publisher Anne Marie Moebes sponsored by Explora Journeys on October 20th at 1:00 p.m. EST.